Travel
Gallop for Europe (Part 2)
From Stockholm I opted for a long time, so the evening was getting only up to Jönköping. Go on I do not want, and on the advice of one of the drivers to Stop in some cheap hostel (do not remember the name of something associated with the A6). This kind of hostels are very popular among young people traveling, apparently because of their cheapness. For about 12-15 euros you can rent a room for 2-3 people. There is a shower, living room with TV, shared kitchen, in which even have some products that can be used. Moreover, people constantly come and go, so the fridge is always full of food!

In the morning I made several attempts to leave, but to no avail. Just not quite good place to travel chosen. It was cold and I've already started a little offense to life, hitchhiking, and so suddenly stops and Audi guy offers to take me to the bus station. Why not! The next 200 miles I pass on the bus! Sometimes nice to feel simple inhabitants. From Helsingborg to Copenhagen ferry ticket (7 euros). - "I wonder what I'll do in Copenhagen at night? Night and day there. " When I go to the ferry, I notice that you done to the same wagon. Excellent! I go down to the parking place and start questioning.

A guy from Latvia agrees with him because it was easy to negotiate in Russian. We agreed that it is a lift me up to Hamburg. But during the conversation, I learned that he was going to Paris.

For about 21.00 we stopped for the night at one of the gas stations. Alas he was not allowed to stay overnight in the cabin (possibly valuable cargo, or life principle), and we agree, that tomorrow I get to the car park at 8.00. At this gas station is not the hotel (it happens) and I are in the shower. Several separate showers, closing the inside, rather spacious. Everything would be fine, just inside the clock music play!

All day in the car on the road to Paris. Driving through Germany, we stopped at Lidl (Netto) where prices are lowest (as in the Moscow network Auchan and below). In the evening we stopped again at night. 180 km from Paris, a stone's throw! I continue to stop, and when the city is only 50 miles, I stoplyu Frenchman, who agrees to me to throw myself in Paris. A man brings me to Paris for an hour rolls, shows the city and then says that he does not actually live in Paris, and he must go home. Leaves me in the middle and leaves. For about 24.00, but I have not found night and day to night!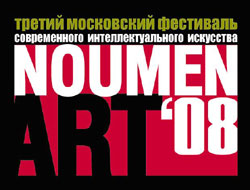 I go for a walk around the city. On the streets almost deserted. After some time I meet a guy on a bike, asking "how to get to the railway station, and he says he can show. On the way I tell that I came from Moscow, he also recently returned from another trip. And then he says: "Why do you keep turning over at the station, you can spend the night with me." Great! I am happy to agree.
Explore the city.Like all cities, Paris is made up of old and new parts, sometimes he reminds Moscow: high building big roads ... most interesting of all the old part of town. Just remember Victor Hugo's descriptions of Paris and the 18 th century. Everyone who will ever be in Paris, I advise you to visit the Louvre Museum - originally a royal palace, built on the site of the castle in the 16-19 centuries. (Architects P. Lesko, C. Perrot and others), with 1791 - Art museum; rich collection of ancient Egyptian, Antique, Western European art. The huge flow of tourists, you can probably one day to meet people of all nationalities! Then, I always dreamed of visiting, Notre Dame (Notre-Dame de Paris), an architectural monument of early French Gothic architecture in Paris at the Cité island. Length 130 m, width 108 m, the height of the interior 32,5 m) with a transept and the two flanking the west tower (height 69 m). Stained Glass (13.) Sculpture on the facades (about 1165-1225). Eiffel Tower, etc. In the evening, stop at his friend's (night and day).
Choose from Paris to Brussels and arrive as early as 21.00. In the subway entrance is free, the fact is that to use any public transport, you need to buy a "single ticket" and already in the bus, subway, etc. special punch to put him on time. The ticket is valid for one hour (on all modes), fined God forbid.

Had to spend the night in YouthHotel ( www.youthhotel.be ). Similar hotels full in Europe. For 15 euros the night plus breakfast. Especially popular with European travelers. You can communicate with foreigners from many countries, and not only European.
material has been prepared jointly with Msha-club.ru
Click here to see this article in russian: Галопом по Европам (часть 2)
PanZicov
©2006-2020 All rights reserved