Active Leisure
Going on a campaign: do not forget with a
Practice shows that most accidents in hiking falls on newcomers who travel unaccompanied by professionals. On the wild, even if you are going on vacation, you need to be as careful and collected - the entire group. Well, let's talk about tourists enthusiasts. What are the main features of training a group hike and what to pay attention?
See also:
Where and how to relax in Italy
Where you can ride a bike and rollerblading
Sunblock - stern rebuff to ultraviolet invader
Before a campaign
Before leaving the campaign think over your travel route. It must be verified on the map with the calculation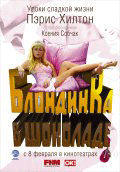 mileage. Called it - Route. In addition to the notation on the map, it is clear signs by day and an indication of mileage.
Group recruited depending on the complexity and length of the route. Usually the group is from 6 to 10 people. Before retiring director is chosen. The main selection criteria: professionalism, experience, responsibility and literacy. On this man fit the basic aspects of the preparation. It is also desirable to select responsible for the money, tickets and travel documents. Very good if the group will include at least one person with medical education. All participants, without exception, are preparing equipment.
So what should you take with you?
Tent. Check, complete must itself be a tent with a case, the rate of 1 piece of appropriate size for 3-4 people and all there is to it put: the stakes, procrastination, etc.
Equipment for the fire. Trivet in a case, the steel rope and hooks, saw in a case, 2 axes - big and small - in their cases, 1-2 pairs of working gloves, tent for awning, tent area of 12-15 sqm, matches (in sealed packaging) , fired up.
Cooking. Be sure to bring along a pair of buckets, preferably with a lid and cover. Generally, the dishes selected on the basis of liter per person. There are also 2 ladle: to soups and teas. Do not forget the knives, soap for washing dishes.
In order not to stray from the path: route book, maps, compasses, pens, pencils, notebooks, group money, travel documents and first-aid kit.
Also: we can take film and photographic equipment, radios, flashlights, radios, receivers, GPS, spare batteries (batteries), recreational items, such as ball or chess.
How to build a backpack?
Choose the right and put the backpack should be able to anyone who is going to hike. When choosing a backpack, it is necessary, above all, to see that it was large enough.
Laying things in a backpack - the ability to very important and not so simple as it might seem at first. First of all, we must firmly remember that all things should be in a backpack. In a campaign quite frequent visitors, carrying in the hands of the tent and Cannes. Hands should be free, in case you need a compass or map, or may need to shake hands with someone.
Collecting the backpack, put the soft stuff to the back. For example, a blanket, jacket, sweater, etc.It is not enough to spread out evenly along the entire back. It is necessary to lower back through a small soft cushion. Then the weight of the load is distributed between shoulders and waist. Otherwise, the backpack will be very put off his shoulders.
When you collect a backpack, consider: what are the things might be needed on the road or on a halt in the first place. For example, does not make sense to clean deep into the backpack that the dishes that need a full-time halt. Exterior pockets can be used in different ways. Some tourists are advised to keep it small things that can easily get lost in a backpack, such as toiletries or individual dishes.
Before the release of
Between the parties distribute all equipment and food supplies. Take into account the level of physical fitness, health and age of the participant. Naturally, the male half assumes the main burden. Of how literacy will be organized, staffed and equipped group, the success of the campaign.
Masha Shibanova
Click here to see this article in russian: Собираемся в поход: что не забыть с собой
maria_sh
©2006-2020 All rights reserved