Health
Which flavor will cheer up - August 20, 2008
Physiologists in the mid-twentieth century, it was found that stimulation of the olfactory center of a person smells different, capable of changing his blood pressure, body temperature, heart rhythms.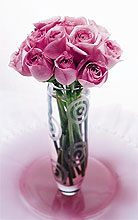 Even in ancient Rome knew that the smell of roses helps to restore strength in fatigue, and mint flavor elevates mood. In Russia soared in a bath of rowan twigs and Artemisia that infused vigor into steamed muscles.
In the 30 years of the last century physician A. Kyuntsel one of the first in our country proposed the term "aromatherapy", that is, treatment odors. He successfully applied the aromatic bath with pine and valerian extract in the treatment of neuroses. In patients with increased mood and appetite improved.
"Pleasant odors" raise the body temperature, reduce the pressure and slow pulse. Smells "bad" - acetic acid, ammonia, rot - the temperature decreases, the pulse speeds up, and the pressure increases.
The mechanism of aromatherapy effects known so far only in general terms. But the flavors today attach great importance to many Japanese firms.
Their study showed that the number of errors the programmer is reduced by 20% if it is during inhales the smell of lavender. By 33% when the smell of jasmine, and 54% with the smell of lemon.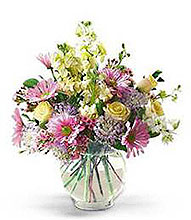 In addition, it was found that the smells of lavender and rosemary are calming and eliminate stress, and smells of lemon and eucalyptus, on the contrary, stimulate the central nervous system. Scent of jasmine stimulates the brain and the tones are stronger than coffee.
Interestingly, and another observation: perfume factory workers hardly get sick of viral diseases and are not afraid of cold. Doctors tend to explain this phenomenon by the fact that indoor air is saturated with particles of essential oils, including lavender.
It is well known camphor at the expense of volatiles not only helps with cardio-vascular diseases, but also in hysteria, respiratory failure, intermittent fever.
Another popular indoor flower - Geranium - an effective adjuvant in the treatment of hypertension, neurasthenia, insomnia and headaches..
Click here to see this article in russian: Какой аромат поднимет настроение - 20 августа 2008 г.
urushev_p
©2006-2019 All rights reserved