Beauty
Getting ready to fly. How to put himself in order?
Spring is the perfect time to change the image. After a long and gray winter wants to make bright colors, as in his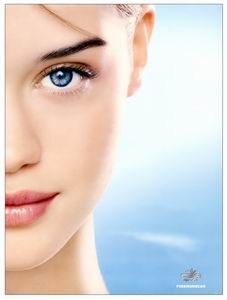 wardrobe, and in his appearance.
First, you need to do a figure, as not far off beach season in which you want to be fully armed. Struggle with excess weight can be through diet or fitness, but it would be the best integrated approach.
In today's fitness clubs, there are many different programs, the choice depends on personal preference. Lessons can be individual or group, and you can visit the complete list of the club programs. Someone close or shaping aerobics, swimming fans can do aqua aerobics, quieter programs include yoga, Callanetics, belly dancing or strip-plasty. Some exercises can be performed without leaving the house, attainable effect will be not less than helpful. To stomach was always fit and beautiful as need be to strengthen your abdominal muscles.
Exercise 1. Must lie on his back, hands behind his head locked in the castle, feet together. Raise both the head and feet at a slight angle. Exercise is carried out at least 40 times.
Exercise 2. Original position, too, that when the first one. Pull up your knees to your chest while lifting his head, do the exercise just 40 times.
Exercise 3. Starting position lying on your back, feet shoulder width apart, hands behind his head. Necessary to raise the shoulders, while not taking his foot off the floor.
Time to practice is better to choose in between breakfast and lunch. Not recommended to start training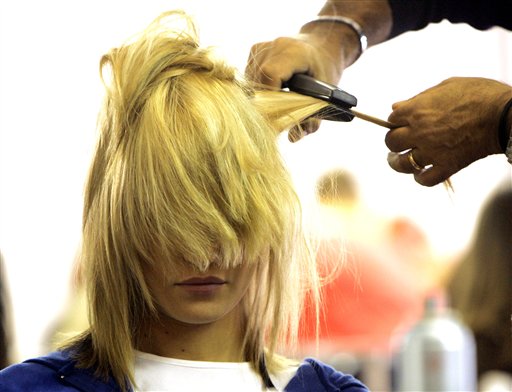 earlier than two hours after eating.
Secondly, in the spring necessarily need to go to a hair salon and update her hairstyle. Masters beauty salons to help you find the right hairstyle and hair color. Fashion trends spring / summer 2008 suggest dissolve, shaggy hair, gather in a bunch, curl and color hair in pink. Also in vogue are blonde, which is known to prefer gentlemen.
Thirdly, in the spring it's time to update your wardrobe. Shopping help correct a lot of positive pleasures and a good time.
In order to correctly find your style, I suggest the following tips:
1. First you need to decide how you want to look: strictly, elegant, eccentric, playful, sexy or elegant.
2. Determine your type of appearance. In line with this, picks colors of their clothes. Determine the best combination.
3. Determine the type of your figure, honestly check all their advantages and disadvantages. After you need to analyze all the options of visual correction of your figure, and should take into account the cut of clothes,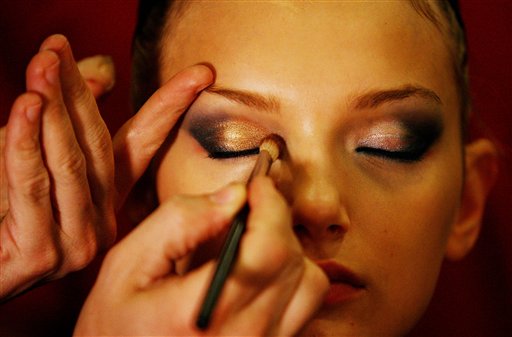 texture and drawing materials.
4. Then you need to think about what lifestyle you lead, what goals are pursuing, in what circumstances are most often. It is possible that in some cases dominated by the convenience of clothes, and some more attention should be paid to elegance and rigor attire.
5. After analysis of your appearance is made, you can begin to analyze different styles of dress.
p align = "justify"> This season the fashion bright, saturated colors: blue and green, purple and mustard yellow, juicy oranges and lemons. A major hit in the clothing is too pink, but do not hand over their positions colored silver and gold. In footwear trends have not changed, in comparison with last season, remain trendy platform shoes Wedge-heeled shoes, plenty of straps and laces, mixing textures and colors. If in the process of choosing a style, there were difficulties, we can always refer to specialists in this field.
In summer you can and should wear heels, they will help visually enhance the growth, with an optically removing a couple of extra pounds and without any dieting. If you wear skirts, then pay attention to their feet. If too thin legs should make the choice to use black stockings made of thick fabric, which will also help hide minor imperfections and missing tan.
You should not wear tight jeans and short tops, if you have wide hips. Get help from long jackets or short dresses, which can be worn over jeans. Visually hips appear smaller in the pants with a low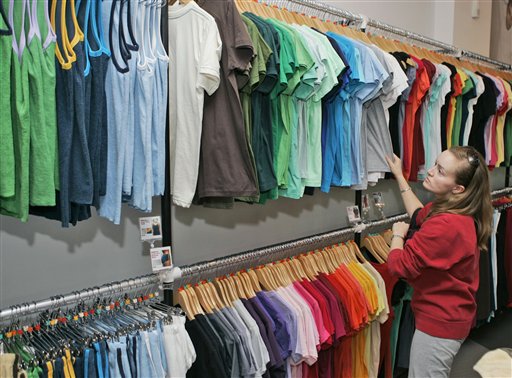 waist. In order to hide a small tummy need to have in the locker room a couple of blouses with a spacious solution in the abdomen and covered in the chest area.
Of course the spring sun is not as hot and dangerous as the summer. But you can get burns from him for a long time outdoors. All the more necessary to prepare the skin for the tanning season. Preparation includes cleansing, moisturizing and protection. To cleanse, you can use a variety of scrub once or twice a week at home alone. The next step is moisturizing, make sure at least once a week to make moisturizing mask. And to protect the skin from sun exposure need to use a moisturizer with SPF, such series exists in many cosmetic lines.
Before the summer is less time left, so it's time to begin to act decisively, to the hot season to appear in all its glory.
Catherine Kusakina
Click here to see this article in russian: Готовимся к лету. Как привести себя в порядок?
parhomenko
©2006-2019 All rights reserved