Beauty
Ruslana Korshunov killed the Russian mafia
Mother who died tragically in New York Kazakh model Ruslana Korshunova Russian origin written statement to the police with a request to reopen investigation into the death of her daughter. Relatives and friends refute the official version of suicide and believe that the authorities showed carelessness and haste in investigating the case.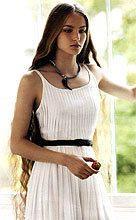 Ruslan, 20 years, died June 28 after falling from 9 floor of the house where she lived, located in Manhattan. No suicide note was found. The next day, police said that the model had committed suicide, jumped from the window of his apartment.
"I asked the investigator, with a floor it fell, and he replied:" Who cares ... she can fall from any floor, "said Cyrus Titeneva, best friend of the model, in an interview with" New York Daily News ", whose reporters visited in an apartment Korshunova after her death.
Valentine Kutenkova, mother of Ruslana, the newspaper reported that the next door on the day of the tragedy were renovated. From the apartment in an apartment of her daughter could easily penetrate through the loggia. "The police have not checked this version. It is likely that there could be criminal, "said Kutenkova.
After publishing the article, the newspaper has received an official response to the police where she insisted on a version of suicides, describing the requirement of the mother of further investigation of the case as "emotional outburst caused by the loss of his daughter in tragic circumstances. On the body of Ruslana were not found signs of violence or a struggle, "the report said.
To confirm the version of suicide by the police were given the following data. In Korshunova had financial problems in relations with the opposite sex. In addition, the testimony of her last lover, she made several attempts to commit suicide. She had a debt of 500 thousand dollars, she fell in love with a married Russian, who soon left her on the pretext of his wife's pregnancy.
"I was expecting from the United States completely different attitude. I want to know what really happened. She did not have any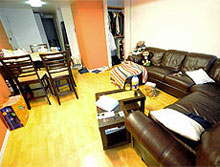 reasons to do it (commit suicide) and 1.001 for a reason to live, "said her mother.
However, despite the findings of the police, the American press has every reason to doubt the legitimacy of the investigation. So, in November 2006, the actress Shelley Adrinn (Adrienne Shelly), was found dead in his bathtub. Police quickly closed the case, with the verdict that she hanged herself in order to commit suicide. However, if further investigation of the case revealed that the actress had killed her neighbor, whom she blackmailed him the perfect theft.
British newspaper "Telegraph" has put forward its version of the death of Ruslana. According to the newspaper in the mixed Russian mafia, which specializes in engaging in prostitution, the young and beautiful women, including models. This version follows the same "Los Angeles Times", which says that Ruslana at his peak, for some reason decided to end her modeling career.
/>
Click here to see this article in russian: Руслану Коршунову убила русская мафия
urushev_p
©2006-2020 All rights reserved