Society
Vinyl will kill the CD? The great mutations of the music industry
With the advent of the market size mp -3 no longer need to purchase a CD with music. Connect your iPod to your computer, you open iTunes and download the desired song to you for 99 cents. Format mp -3 spawned a new era - not entire albums, full-length musical works, namely those most songs for 99 cents, which will at all. But people, with rare exceptions, live by the principle "that I can not touch it does not exist." Therefore, they no longer get satisfaction from the purchase of "intangible" music. In the U.S., apparently, this dissatisfaction has reached an extreme degree, and jumped straight on the evolution of the CD back to vinyl records. Musicians, with great enthusiasm looking back, more and more began to duplicate their albums on vinyl.
Ironically, the revival of vinyl records has helped it iPod, plus rampant fashion for retro. Boys and girls, happily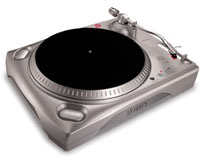 listen to new fashion group, which played the old way, they want full immersion in an atmosphere of 60's and 70's, buying a new collection of sneakers Puma, made by "the same ones who then wore, napyalivaya old daddy's sunglasses and my mother's school skirts in polka dots . But the music of their favorite retro-rockers somehow does not sound retro in their iPod 'ah. Where better to buy elegant plate of your favorite artist, to which will be accompanied by no less elegant booklet, as well as coupons for free downloads of the same album from iTunes in mp -3 format, so to speak, for the road.
Actually, in the end? Man gets a record of high quality, the same record quality is worse, but it is always "you can take with them, plus the satisfaction of a purely aesthetic needs. Vinyl records because more and come in different forms. Would you like a triangular plate, you want a heart, enjoy, young fuddy-duddy. A beautiful icon depicting the album cover on my iPod so stirs the aesthetic sense is not. According to the musicians who publish their albums on vinyl, this trend should somehow reflect on internet piracy, slightly lowering his position.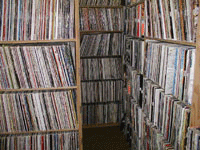 Vinyl, of course, a fashion trend, but when it comes to counting money from the next musical release, sales records, with respect to the sold 87% CD and download 10% mp -3 files that make up only 0.2%. But, I must say that in the bygone 2007 vinyl still showed some progress. Thus, in 2006 has sold nearly 858,000 albums in this medium, and in 2007 this figure reached 990,000, which indicates a growing interest in vinyl records.
What is remarkable, apparently, soon to be regressive record on the market much more preferable than CDs. CD sales this year have fallen by as much as 10%, forcing the owners of record labels major labels to go to extreme measures. Because of all the independent wise men, such as Radiohead, distributing music on the Internet for free, so even and move on it the other performers, completely bypassing the CD-media, record label EMI has already scheduled a major downsizing and will now be even harder to filter the projects, whose commercial success is questionable . CD, apparently, is indeed going to die. Label EMI is planning to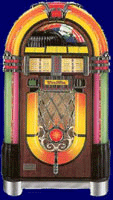 focus exclusively on online sales of music. Music market, meanwhile, without a flicker of collapsing and there is no reason to panic. The music industry is simply desired to mutate.
While Radiohead vengeance distribute their albums, not asking for a penny, and the CD gradually goes into oblivion, giving way music sold through the Internet, which, by itself, the future, the plates still have CDs won and took his seat in the car music industry and on the shelves of listeners.Vinyl, of course, would not overshadow the format mp -3, as any gourmet meal does not overshadow the simple hamburger from McDonald's. Anyway, wishing to continue to turn the music plays in the mystery and a thoughtful process that remains in abundance. Vinyl and mp -3 format is very advantageous divided spheres of activity. For the bustle of the city - filled to the player mp -3 melodies, and at home can be happy, sedate and measured listen Long play some blues some White Stripes on vinyl in excellent quality, digging in the colorfully decorated booklet and meditation.
Gregory Tumanov
Click here to see this article in russian: Винил убьет компакт-диск? Великие мутации музыкальной индустрии
tumanov_g
©2006-2020 All rights reserved