Society
People are terribly afraid of France and large moles
There is hardly a single person who honestly admits that not afraid of anything. People are afraid of the dark, heights, driving at high speed. But it turns out, there are also those who are in earnest, to shiver at the knees afraid of his own mother in law. Such fear called penterafobiey. Some to heart failure can bring is too long a word, and their illness, incidentally, is called гиппопотомонстросескиппедалофобией.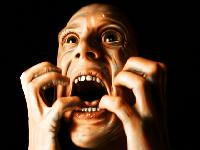 U.S. site dealing with psychological support for people suffering from obsessive fears changethatsrightnow.com, published a list of phobias, among which were found very very unusual.
For example, some people suffer from zemmifobii that more human ear everyman form means a fear of large ground moles. Among the amazing phobias are found very unusual. Such as alektorofobiya, or fear of such, like, a harmless substance as a chicken.
Are among the affected phobias and those who are in a panic plunges France and all its culture. This disease is called genufobiey. Hearts of some are compressed into a ball from one type of balloons which, seemingly, should bring only joy. This fear is called globofobiey.
Many are known to be afraid of being tickled. Tickle their heels with a feather, and they laugh. But there are people in the world whose hysterical communicate the idea that feather touches, say, their heels. Pteronofobiya, in contrast to the simple fear of being tickled, is very real short of breath, darkening of the eyes, perspiration, and an irregular heartbeat, for that matter, and other phobias.
According to experts at the world live about 10 million people with phobias. True, nezhalenie many acknowledge that it has an "ongoing, very strong irrational fear of an animal, object, place or situation, make this figure is very approximate. Phobias can be a serious problem for many people. God be with them, with large moles. A person living in the metropolis is hardly everyday encounters with this beast, but the suffering, agoraphobia, fear of open spaces, when a man comfortable only at home, to fully function in society becomes difficult. Incidentally, despite this impressive list of phobias, published on changethatsrightnow.com, its owner've encountered only 15. According to him, more often than he was faced with a fear of people to speak in public.
Phobias often occur in late adolescence, in adolescence or early adulthood, as a reaction to some shocking, scary event. According to Professor Robert Edelmann, chief of the British National Society of phobias, "it would be strange if everyone had no any phobias, but there is a limited number of people who suffer unsettle clinical cases of phobias." Afraid of something absolutely everything, and, according to Edelmann, there is nothing unusual, even in fear of tickling feather. According to his arguments, the person receiving such a phobia, a child could tickle, though he so did not want to and it was unpleasant. In principle, to construct a logical chain of figuring out the causes of a phobia, even the most bizarre, if due diligence is not difficult. In practice, Edelmann, for example, were people with fairly widespread phobia of clowns, but there are already close and to fear of balloons. And the clowns to be afraid, too, wonder. All you surely remember a novel by Stephen King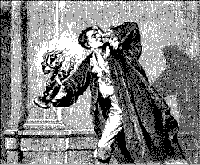 "It", and along with the film on its grounds, where a kind of monster with cruelty, taking the form of a clown, with a predatory grin methodically slaughtered a handful of children.
Also, doctors suggest that the reason for the appearance of a phobia is associated not only with fear in his childhood.According to them, it is likely that everyone is biologically programmed to fear some things, but there could be someone as lucky. Someone will be afraid to ride the elevator, and someone will not have enough courage to approach the urinal. Professor Edelmann explains the situation: "On behalf of our prehistoric ancestors could not reasonably have been afraid of the dark, because in the darkness they could attack. Or fear dart around animals that could harm them. "
Gregory Tumanov
Click here to see this article in russian: Людей до ужаса пугает Франция и крупные кроты
tumanov_g
©2006-2021 All rights reserved