Society
Federal Agency on Youth Affairs adapts boarding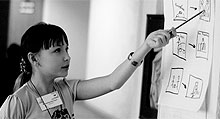 From 13 to 14 November in the Great Hall of the Russian State Library for Foreign Literature. MI Rudomino will be a seminar-workshop "Adaptation and the socialization of graduates of boarding schools." Organizers are the Federal Agency on Youth Affairs in conjunction with the Institute for Development of Social Communications.
The seminar - to compile the Russian and foreign experience with graduates of orphanages and boarding schools and to develop specific schemes postinternatnoy optimal adaptation.
Among the guests - Chairman of the Duma Committee on Family, Women and Children Elena Mizulina, chairman of the Public Chamber's Commission on the Social and Demographic Policy Ochirova Alexander, chairman of the Foundation to support children in difficult situations Marina Gordeeva, director of the state policy in education , additional education and social protection of children Alina Levitskaya, First Deputy Mayor in the Moscow Government, Head of the social sphere Lyudmila Shvetsova, Commissioner for Human Rights of the Child in the City of Moscow, Alexei Golovan, representatives of the Federal Agency on Youth Affairs, as well as specialists of the guardianship authorities, Social protection and management of education and youth department of the Russian Federation.
Start a meeting on November 13 at 10:00. Address the Russian State Library for Foreign Literature. MI Rudomino: ul. Nikoloyamskaya, 1. Accreditation and information: (926) 416-15-31 Tatiana Muratova, (903) 151-84-21 Konstantin Zaytsev, (920) 905 April 11 Christina Potupchik. E - mail: postinternatconf @ mail. ru
Click here to see this article in russian: Федеральное агентство по делам молодежи адаптирует воспитанников интернатов
urushev_p
©2006-2020 All rights reserved