Society
Russia threatens to whether the deadly virus from the Congo?
World Health Organization reported that its representatives are studying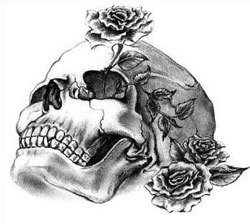 outbreak of an unknown disease in the Democratic Republic of Congo. Cause of the disease is still unknown. As far as Russians are protected from sudden infections and whether our virologists to cope with the outbreak of an unknown illness, if she comes to us? These questions are asked Yoki.ru Zavoykinu Valeri, MD, professor, doctor, parasitologist the Institute of Medical Parasitology and Tropical Medicine. EI Martsinovskii Moscow Medical Academy. IM Sechenov.
See also:
Russian schoolchildren can not read
How to become a student in my dorm?
What we will see impressive at MAKS-2007?
- Valery, how often are new deadly diseases?
- Not often. In general, the disease does not appear out of nowhere. He already exist initially. Just before a certain moment they are infected only animals. But then due to mutation of the virus is transmitted to humans. And then it becomes known to us as a new disease. As a general rule, most diseases come to us from the world of wildlife. In particular, many of the disease were to a man from monkeys.
Viruses come in a variety of wildlife. This quarantine viruses, such as fever virus. This kind of disease is very difficult, usually fatal.
Or, for example, influenza. These diseases come to us from South-East Asia. They change, mutate. First, the virus can be infected only animals, but after the mutation of the virus is able to hit and people. So "bird" - this is just kind of virus. That is, for some time he was considered a peculiar namely birds, but are now exposed to this flu and mammals.
- Are the Russian infectious disease to the fact that Russia gets a new deadly virus? Will they be able to protect people from infection?
- Everything depends on the number of people infected with the virus. If we are talking about one person, then, of course, cause for concern. Thus, in the 70's was discovered smallpox from one person. Then he was immediately isolated, and mass infection has not occurred.
With regard to vaccines, then, of course, initially they do not exist. All vaccines are developed and appear only after fixation of human cases of the new disease.
But, in general, Russian virologists highly qualified and competent, and therefore the reasons for the fear of new viruses are not.
- Do you think in 70 years virologists did the right thing, completely isolating the small-pox has infected person, and having sufficiently stringent? What is your assessment of their actions?
- Of course, they did absolutely true. And how could it be otherwise? After all, if we were not urgent and radical measures, then it is likely that many people would be too caught smallpox, and then the infection would become widespread.
Irina Kapustina
Click here to see this article in russian: Угрожает ли России смертельный вирус из Конго?
irina_k
©2006-2021 All rights reserved