Society
March 8, male or day
In the spring like bright clothes. Flowers, attention and romance. Odor bouquets began circling his head in the morning on March 7, when the nip of transition subway. Attention not
deprive everywhere. Especially touching greeting with "Happy" sounds from the mouth of an elderly saleswoman who has ezheutrene buy a box of juice on the way to work. But on March 8 - is still male day. Because any average man at least three days a year come to about such a scenario.
March 7. Morning
The usual morning. Wife to make coffee and delicious breakfast. But somehow a suspicious smile. Why would it?
Had introduced his daughter to school. What is it today, especially so docile and gentle smile ...
Something is clearly happening ...
Office. Secretary with a new hairdo, and even the time came to work. Maybe something happened?
He opened the diary. Oh my God! Really happened ... Today, March 7, but about tomorrow, better yet do not think!
Need to buy flowers to the secretary, a box of champagne for her colleagues, a bear for my daughter, new earrings for my wife, mother-in-candy, and cards for other women friends! Main did not forget, no one confused. Why can not it all instruct the secretary to cancel the holiday if I can not ...
Lunch
And why women are so fond of these brooms, their is so uncomfortable to wear, they stand on the force for three days and there are like 10 liters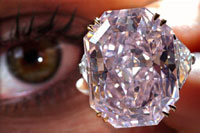 gasoline? What to choose? Narcissus, mimosa, or tulips? Nothing in this do not understand ...
In the eyes dazzled by diamonds, sapphires and other stones. Well, what does she want? Earrings or a chain with a pendant? Would recall that I gave to my wife for the past holidays ... Let it be earrings - my dear, and young lady so earnestly advises. All the same, because not guess, but I do not wear them!
With all the toys easier - if only this plush happiness fits in the trunk of car ...
Candy. On mother-in-law does not like nuts - is afraid to spoil your teeth. So, they then we will take. Let enjoy!
And here is the postcard. How wonderful that the inside is all written requests, and one would have to rack their brains! At least something in this world is simple.
Well, like all.
Uncorked champagne, toasts spoken, drink standing up "for all women and girls, everyone is happy. Lucky - had to eat the cake itself, as all the staff member on a diet. Maybe it's time to cancel a lunch break, still no one eats. Coming soon to the end of this rigmarole!
Evening
The wife has hinted that tomorrow all household chores will be on my shoulders. Freshly brewed himself - in the morning she will sleep. It turns out she has to look good. Have breakfast in a cafe. And she'll go to the hairdresser. Well, there you can do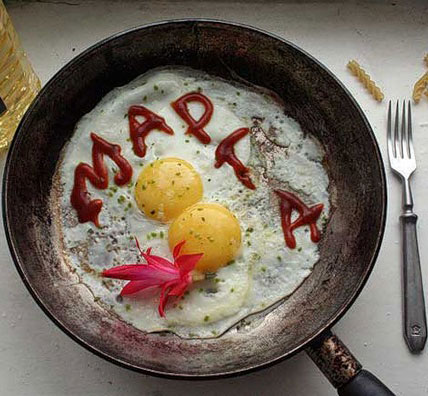 4:00?
Need a nap. Tomorrow difficult day, though output.
March 8. Morning
Left without coffee, I could not declassify the location of the coffee maker. Where is this kitchen fridge? And like all working microwave oven? Yes, perhaps, these questions remain for me the eternal mystery. Well, at least in the cafe there are no days off.
Lunch
A wife and a half hours talking with friends on the phone! And about what? Again discuss who, how many bouquets presented at work ... The horror! In the kitchen, found a piece of bread yesterday ... probably would have dinner.
Today we go to a restaurant. She chooses. Something about today, it would make for me!
Evening
same half of the eighth, and ordered dinner for eight.
Honey, you and so amazing look in this new dress, why do hundreds of times to try him different shoes? And in your closet fit ten pairs of shoes? We have to check, and then suddenly there is hiding something else? Honey, calm down. The dress is still long and your shoes no one will see!
Well, at last, and that really I thought it would have to die of starvation.
Well forgive me, I ordered a red semi-sweet, and you love white, dry wine! I corrected, but not be nervous! And you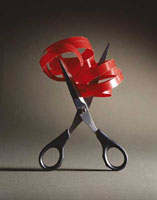 chosen land, knowing that I do not like cold rice with raw fish! But okay, now I'm ready to fulfill all of your whims!
Similar earrings I gave you a year ago? And perhaps it was not the ring? Sorry, I forgot - I really forget, because you have so many of these trinkets ... Listen, there's an idea! Let's open the jewelry store, the first six months to go without purchasing. Lovely, well do not need to threaten me with a knife, I'm joking ...
You've got the most wonderful, most beautiful, most beloved and dear! I really love you, and heartily wish you always be as charming and happy!
March 9.
From the kitchen is the smell of freshly brewed coffee. What, my dear, breakfast on the table? How did great that on 8 March only once a year!
Click here to see this article in russian: 8 марта, или мужской день
parhomenko
©2006-2020 All rights reserved