Society
April 1 - a day without jokes in the military
For someone to April 1 - April Fool's Day, but for someone - cause to change shoes at Burtz. Today in Russia began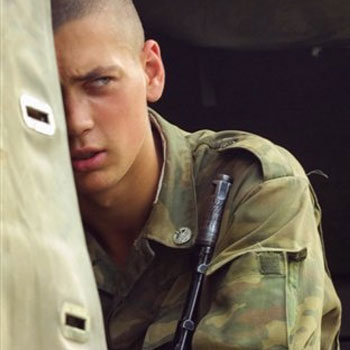 spring call.
This year's inductees waiting several innovations.
Starting this year, amendments to the Law on Military Duty and Military Service ", aimed at reducing the service life of up to 12 months. Instead of reducing the period of "youth in Boots, canceled 9 of 25 previously existing delays.
Now a call to "get" rural doctors and teachers, employees of defense enterprises, the gifted representatives of culture and the arts, students of technical schools and vocational schools that have completed secondary education, husbands of women, pregnancy is not less than 26 weeks or those who have a child under three years and some other categories of citizens.
Another new spring campaign - its timing. Will call on for two weeks longer than usual, right up to July 15.
Now, in the barracks to meet representatives of three appeals: dosluzhivayuschie dvuhgodichniki, polutoragodichniki and first odnogodichniki. Public figures fear in connection with this burst of hazing, but simply put - hazing. Because of this "hodgepodge" is quite understandable that dosluzhivayuschie "dvuhgodichniki" not very happy for recruits coeval.
However, the chief of the Main organizational-mobilization department of the General Staff, Colonel General Vasily Smirnov assured that new recruits need not fear the "hazing".
"We deliberately built a new recruits with those who went to the army for two years. In one barracks, they are in any case would be, and hence will not be reasons for bullying - Smirnov said.
In the ranks of the defenders are persistent rumors that this spring are expected to round up conscripts. Now, under the call get young people born in 1991, when Russia was a sharp population decline.
In addition, every third Russian conscript because of health problems are not fit for military service. Approximately 10% of recruits referred for further medical examination, over 50% of recruits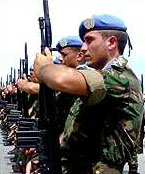 have limitations for health reasons. For this reason they will not get to serve in the Airborne Forces and the Navy.
However, the Ministry of Defence intends to call in the army ranks little more than 133 thousand people.
"On a year-long service we are moving smoothly. The call of spring and autumn 2007, when military service has decreased by 6 months, lets do it - explained Smirnov. - From the army now, do not quit half, but only a quarter of the soldiers. That is, we got some manpower. "
On national defense shorten the life does not affect, as part of permanent combat readiness fully equipped contractors. But, according to the generals, the reduction of life will reduce the number of draft dodgers. Especially because the trend is already there has been very positive.

If in 1985 our country was only 443 deviators, in 1999, observed the peak of the "slope" of the army. Over 44 thousand Russians have not come to the recruiting sites. In 2004, the number of draft dodgers halved - to 21 thousand, in 2005 there were already 18,600, and in 2006 - about 12 thousand and in 2007 - less than 11 thousand people, said Pravda.ru.
Better than steel, and indicators of education of recruits. Last year, more than 21% of the recruits had a higher education, 70% - complete secondary education.
See also:a href = "http://yoki.ru/social/society/06-02-2008/56162-army_girl-0" target = "_blank"> girl drafted into the army?
Alena Dmitrieva
Click here to see this article in russian: 1 апреля – день без шуток в военкомате
parhomenko
©2006-2019 All rights reserved