Politics
Riddle of the black Chrysler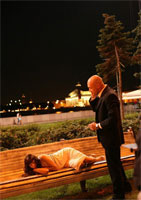 At the Congress movement, Mikhail Kasyanov were many guests who came to look at the potential political players and assess its prospects. Among them - a member of the Presidium of the Political Council of the ATP Boris Nadezhdin. We asked Boris to share their impressions about the event.
Boris Nadezhdin:
Not for nothing went because he had brought home four rakes. Imagine, there on the road put the rake . When I saw them, then immediately left the car. Police who provided security, just pushes them on the road. I told them: "What are you doing? Where else can you buy these? "Then a few more people out of cars povyskakivali and also began to collect the rake.
Rake made strong impression on me, because those guys who are organized, managed for the sake of the show to buy a rake, made in Switzerland. They were made of stainless steel, and with polished wood handles expensive breed. Such I have never seen before. I think they cost about a thousand rubles, or even fifty dollars. And in their estimates, likely to forgive a hundred dollars each.
I chose - what better, and grabbed them. Put to him in the trunk, and after the event took to the country. Some gave their neighbor. He was very pleased. You bet! Rake - super!
There were rakes and worse - of Russian-made plastic. Such consumer goods I've seen in stores. Naturally, they take no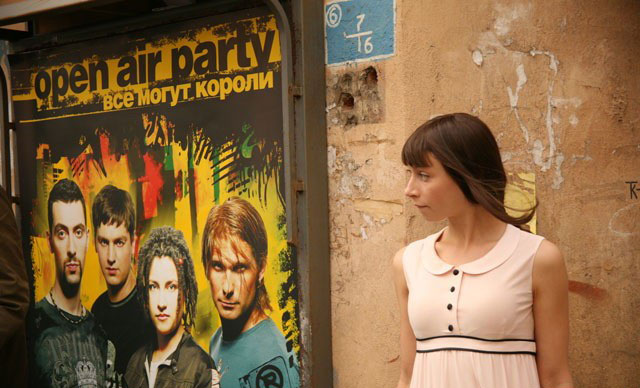 began, and took the Swiss. Unfortunately, my luggage fits in only four of them.
Could manage to ram and a little more, but very hindered the paparazzi. Around me the real excitement began. When I grabbed a rake and ran around people with cameras. I thought it was a bad shot - a solid person puts in a black Chrysler rake. And many decided not to take. And so - would have taken longer and distributed throughout the village. That would be fun!
But still glad that cut off four pieces. Rakes are very good. Even the mood is up.
Then there were troubles. Some sort of creature on my machine nail something scratched. Scratch directly on the driver's door. I do not think that this is done, Ivan Starikov. During the congress, I watched him intently, trying not to lose sight of. I like it all the time saw.
Of course, between serving and former members of the ATP problems, but still a way to address them has not yet reached a situation so shit in the car. I think it's still not old.
Another fly in the sky some kind of apparatus. A citizen who has dropped some dollars. I tried to get a rake - it was fairly low. Even ran into him a rake, but not bona fide. Rakes, of course, caught.
Interviewed by Elena Leonkova
Click here to see this article in russian: Загадка чёрного "Крайслера"
igor_k
©2006-2019 All rights reserved