Sex
Holiday romance with an unhappy ending
Tell a story. Group of engineers was sent to Sochi. By day they worked, and in the evenings, "came off". Before leaving, one of them discovered in himself not a good disease. How to explain to his wife? Savvy friends have advised: napeysya like a pig, will provoke a quarrel, and while you to quarrel, to cure.
Cheating husband drank all the way, the train carried him out on his hands and the same makarom brought into the apartment. Wife had never seen a spouse in a form that has slipped through the wall, and he opened his eyes and breathed heavily: "Mary, I have gonorrhea!"
Tale, perhaps, lies, so it hint, good fellows a lesson. And the girls too. In general, anyone who is going to have fun in places of mass recreation. And there, as is well known, cases of ill-fated acquisition of "holiday souvenir" not uncommon.
Checked to the last molecule!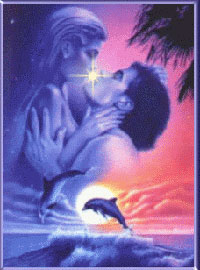 It would be all brought only gonorrhea, complaining of Dermatology and Venereology - symptoms of her eloquent enough, and if a man is no fool, he is primarily run to be treated, and only then will give signs of attention to their loved ones. But after returning home from a host of other sexually transmitted diseases (STDs), many of whom apparently do not show themselves, but settled in the body persistently undermined it from within.
For example, urogenital chlamydia, which even before the serious medical illness is not considered as a relatively recently discovered, can produce a lot of harsh and life-threatening complications. His full diagnosis is carried out at the molecular level, when the disease agent detected in cell culture. Very expensive and time-consuming analysis, make it in major cities, and even then not everywhere. But statistics are one of the most common sexually transmitted not only sexually, but also from mother to child. World Health Organization puts the genital chlamydia in second place on the prevalence of STDs.
But if the Western countries most of the carriers of the disease - demi-monde and students, in Russia infection "live" anywhere. Spa towns are literally covered the epidemic of chlamydia. Fortunately, the everyday way it is with rare exception is not passed, so that adherence to moral codes - the most reliable guarantee of protection on vacation (and after). But in addition to chlamydia there are two dozen such "souvenirs" and all they have to be afraid.
So much for "safe sex"! ..
But what proved Electronics' satellite resting "? Had he not saved from the plague? Not so long ago a group of medical experts from the United States published a report which is completely dispelled the myth that he is guaranteed to protect partners from all "indecent" disease. Studies have shown that latex product contains only defense against the AIDS virus and the causative agent of gonorrhea. But syphilis, herpes and many other STDs, according to U.S. researchers, can penetrate the microscopic pores in the latex. Moreover, among the diseases are those that strike are not protected by a latex-coated areas. So that the condom should not be relied upon particularly, although today is better, of course, nothing came up.
In general, methods of treatment of genital infections (except HIV) is still ahead of ways to prevent infection. Remember the old anecdote? "Honey, what do you bring from the south?" - "Carry what you want: now, all are treated." So, if svezhepriobretenny syphilis, for example, can be cured by two injections of a strong antibiotic, then the very process of contracting to protect themselves is not easy.
By venereal diseases with a bouquetimg hspace = "5" src = "http://yoki.ru/images/article/0/6/2/1062.jpeg" align = "right" vspace = "10" border = "0" />
There is another problem that contributes to the spread of genital infections: the high cost of drugs for their treatment. In regions where incomes are insignificant, the patients voluntarily refuse treatment, assuming legal responsibility for the consequences of such action (in the Penal Code article for evasion of treatment is no more). Apparently believe that this disease does not, well, trouble. After reading test results and gloomy prikinuv their financial capabilities, quietly go away.
Sometimes doctors are searching these fugitives literally with syringes in their hands. But try to find vagrants and infectious gulenu in a large resort town!
For all that doctors predict a further increase in "bad disease." In Soviet times, increase the incidence happened after major holidays. Celebrated New Year, remember the doctors vendispanserov, and three - seven days to accept "gone" ... gonorrhea Well, since the mid 90's - solid growth, regardless of holidays. The resort also makes it a record-breaking season. And often one illness pulls a string of others. Trichomoniasis and chlamydia, for example, often accompany gonorrhea, which weakens the body's resistance to disease and thus provides a fertile ground for the invasion of other infections. With these bouquets venereologists occur more often.
In addition, thick "went bytoviki - Household syphilis, which are infected with asexual. Forgot to take his razor on vacation, borrowed from a neighbor - and here you are: you are infected. Pah-pah, of course ... Still syphilis vacationers become infected when they drink from one glass, bottle, when smoking a cigarette. Even a passionate kiss at a dance can lead to vendispanser.
But if "caught" being treated. And then it happens: in order not to glow in the clinic, the patient is looking for a doctor on the side. But after one course of antibiotic injections, for example, in syphilis little - control the effectiveness of treatment should take place as long as the blood test will not show completely negative Wasserman reaction, and it can only be done in the laboratory.
Not all disease of love!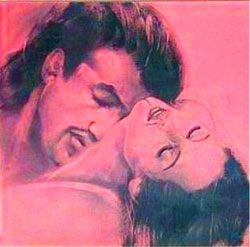 Diseases, sexually transmitted diseases, it is not the whole attack, which can wait for a rest. Have you ever heard of scabies? Muscovites, thank god, lucky: all the conditions for personal hygiene in the capital is, but in the province and in resort areas scabies is not such a rarity. The causative agent - a small itch mite (not to be confused with the forest!) Climbs from one host to another by direct contact or through things. Once inside the body, he finds a quiet place, gnaws a hole in the skin crawls and crawls into it further and deeper. Promotion mite causes burning and itching. In addition, it highlights the products of its life, which lead to inflammation and skin rashes. The later the media tick will visit a dermatologist, the greater the spread the disease. Reproducing mites become crowded, and they tend to climb to new media.
In the resort you can live in a comfortable and clean house, to use their own linens, but the danger is always waiting to pick up a tick in the road - at the station, the train. Observed that the most affected by this plague children. Sociable, they are more adults in contact with strangers, other people's things and toys pass from hand to hand with lightning speed.
Tick without a carrier lives on the strength of two weeks, but the media is always: it is usually money that the resort owners are changing very quickly.Dermatologists have not specifically give any recipe for self-treatment of scabies: this should be handled by experts. In general, prevention is simple: scented soaps and fluffy towels. Plus, hot water and disinfectant.
Facts You Need to Know:
High prevalence of herpes (viral infection that attacks the body with a weakened immune system) leads to the fact that patients often take a painless sores of syphilis for herpes. However, the appearance of the latter is preceded by itching, burning or pain for a few days and she is covered by a crust before disappearing.
* Sifilisny chancre (sore on the ground of sexual contact) disappears without treatment, but the disease remains. It belongs to the so-called secondary phase in the weeks and causes fever, swollen lymph glands, headaches and skin rashes. If treatment is not, there comes the third phase of the destruction of internal organs
* Where can pass a comprehensive analysis after excessive leisure? As a rule, the appropriate modern facilities are equipped with large medical centers. However, there are two "buts": high prices and understandable desire to impose additional services. It happens that a "mistake" is found non-existent disease. Therefore, the surest solution would be to visit the district STI clinic. Times when at work ill informed about his diagnosis, are long gone.
* In drugstores cheap medicines for urogenital irrigation canals after intimate contact (such as miramistin and similar: chlorhexidine bigluconate, tsidipola), but in serious medical literature, there is no evidence of preventive efficacy against a number of sexually transmitted diseases. And still be reserved by any means necessary.
Igor Zaitsev
Click here to see this article in russian: Курортные романы с несчастливым концом
snezinskaya_e
©2006-2020 All rights reserved