Love
How to deal with a woman? 10 rules for men
Recently, The Times correspondent Ted Sefrenu managed to get 10 of the rules of communication with women. Not to say that they shine with a special claim to originality and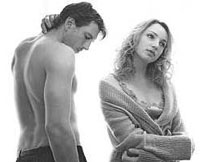 revolutionary, but many, perhaps, should help. At least, armed with them in advance can avoid a lot of trouble, which may lead to inappropriate behavior with women of all ages.
Ted VEGF led his 10 rules based on their experience of communicating with his 2-year old niece, Lou-Lou, but, according to VEGF itself, they are universal.
1. Ignore them.
Here, VEGF did not discover America, but rather repeated the classics: "The less we love a woman, the more she likes us." And he was right. If you impose on a woman your communication, it is likely to turn away from you, and showing a mild indifference you are interested in it.
2. Bribe them.
Women really can be bribed, says the correspondent. Importantly - give them spectacular gifts. In the case of his niece can do a pair of shiny pins and a large stuffed rabbit, but the adult ladies, one must understand, this is hardly likely to appeal. So - a jewelry store at your disposal.
3. Make them compliments.
If you do rarely compliments - they are more valued. Nonsense, thinks of VEGF. Communicating with his cousin two years, he realized that women need to be constantly praised and on any occasion. Even the most insignificant.
4. Listen to them.
If you listen carefully to the woman who can not rack their brains over what she needed - she tells herself, we need only turn into one big ear. If you perceive the information that pours out on you a woman, in full, then life will become easier - just do everything in accordance with its terms.
5. Ask for forgiveness.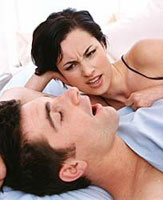 Yes, ask for it constantly. You spilled her tea, lifting a hand awkwardly near the cup, or late for a meeting - apologize, apologize, and once again apologize. Most importantly - do not seem phony in his apology. If you managed to convince the woman that you truly repent and forgiveness will save your life - the trick is done.
6. Do not interfere with her ever.
Absolutely no matter what the woman. You let her lesson seems to be the stupidest way to kill time - not to intervene and keep their mouths shut. Mouth open just in order to give their approval. Just watch - soon she discovers that her idea was stupid.
7. Not specify what to do.
A woman will never do what you asked for it. In any case, the 2-year-old relative of a journalist, one must understand, for what would not. It is better to push a woman to a conclusion, pretending that the initiative comes from it.
8. Do not complain to them for life.
They are not interested. And, if you will earnestly complained in her eyes, you lose your masculine look. Just relax. If you have a real problem, she feels, and will come to your aid.
9. Do not fight with them.
Argue - a pointless waste of forces, air and time. Option two - or you do not-argue or win a bet, but get a woman in a very bad mood. Is victory in some dispute, there is such huge problems?
10. In no case do not bring them to tears.
Believe me, you stop it can not - be it a 2-year-old child or 32-year-old woman.Any man is defenseless against a weeping woman, and ways to stop the crying does not exist - it must be tired of crying myself, and what is its limit no one knows. So it's better just to not bring.
Gregory Tumanov
Click here to see this article in russian: Как общаться с женщиной? 10 правил для мужчин
parhomenko
©2006-2020 All rights reserved