World Stars
Come a Jean-Michel Jarre with a laser show?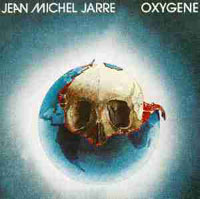 Jean-Michel Jarre - not a man, and the planet - the third time to come to Russia to immediately give three concerts: two in Moscow - State Kremlin Palace, and one - in the Ice Palace in St. Petersburg.
Star World gala show will present the program "Oxygene" - one of the few in his repertoire, which is currently adapted to perform indoors.
Planet - Jarre already 18 years - ever since, as discovered in the 42nd year, the celestial body named him (and Maurice Jarre - Pope Jean-Michel - the same one that wrote the soundtrack to the super popular "Doctor Zhivago" (with the unforgettable song Lara), yet Hollywood spill) nice name.
Himself as an artist in this ode is 60. So the Russian tour can rightfully be called the Jubilee. "Oxygene" stozhe no longer young - Jarre recorded the album in 1976. And since he managed to become successful in the history of the French record, which sold a total circulation of 6,000,000 copies. Actually this album and brought Jarraud, pirated cassettes which have diverged in the 80's with incredible success, international fame.
His laser show, a musician who arranges in various parts of the world, collecting hundreds of thousands of spectators, and the 150-year anniversary of Houston's listen to and watch-light action came more than a million people. However, and this was not the limit for Jean-Michel Jarre.
In Paris in 1990, the year of listening to him for two and a half million people. However, it broke all records, of course, Moscow, where a show of French celebrities to honor the 850 anniversary of the Russian capital, in 1997, it was more than three million people. Then he pointed out at the 300 anniversary of St. Petersburg, and now decided to visit immediately the two capitals at a time.
See picture stories in "Show Business".
Alexander Gray
>
Click here to see this article in russian: Приедет ли Жан-Мишель Жарр с лазерным шоу?
snezinskaya_e
©2006-2020 All rights reserved