World Stars
Beautiful, too, cry or unhappy marriages of Hollywood beauties
Many of us envy glances at the pretty girl in the movies and magazines, thinking that they had, then certainly there are no problems in his personal life. They - idols of millions and object of desire of many men. However, not all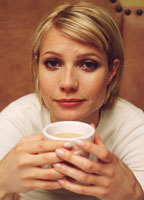 so smoothly develops in the life of famous beauties, and men go even recognized sex symbols.
Thus, the marriages, which have not brought happiness beauties of the world.
Gwyneth Paltrow
Gwyneth twice tried on the bride's dress, and both times was left with nothing. Both her husband went to a girl named Jennifer. Paltrow managed to stay a bride of two famous Hollywood beauties - Brad Pitt and Ben Affleck. Brad Pitt threw a sophisticated Gwyneth for Jennifer Aniston, "a girl from a neighboring yard, which is not reproach his ignorance. An intellectual Gwyneth was too complicated for a simple kind guy Brad. She has not found happiness with Ben Affleck, despite the rapid development of their novel. Already in the first months of dating Ben and Gwyneth magazines were full of stories about the selected rings and wedding dresses, and seemed to have a wedding on the nose. However, Ben suddenly resigned from Paltrow to Jennifer Lopez. Since then, Gwyneth is probably close and not let your man girl named Jennifer!
Jennifer Lopez
Despite the rapid preparation Dzhenfer Lopez's wedding to Ben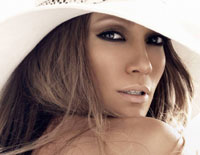 Affleck, living together they have never happened. It is known that Lopez had already ordered the elegant wedding dress by Versace and spent $ 2 million for wedding preparations, but Ben ran almost from the wedding. After the break, Ben spoke about the difficult nature of J. Lo, and that almost did not realize where the roll of his life. He said that J. Lo overly assertive, likes to put pressure on people and she always decides everything. Rather quickly, Ben started dating another Jennifer - Jennifer Gardner, apparently the owner of a lighter nature. However, Jennifer Lopez still long to remember about Affleck - she was one of the first who congratulated him on the birth of their daughter, Violet, by sending him a basket of clothes and other things for a newborn.
Jennifer Aniston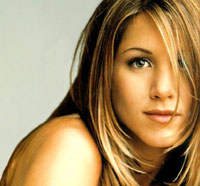 Jennifer was at one time to marry one of the most desirable men of the planet - Brad Pitt. Lasted four and a half years of marriage seemed happy, but broke up due to the fact that Brad Pitt met Angelina Jolie. Novel Brad Pitt and Angelina sexual beauties grew rapidly, and their joint photo appeared in the press before the movie finished filming "Mr. and Mrs. Smith", on which the couple met. Triangle Aniston-Pitt-Jolie "was once one of the most talked about in the press, at what Jennifer and Angelina are constantly" pulled a blanket. " Even after the divorce, Aniston had invited her ex-husband to have dinner with her parents, which led Jolie furious - she did not understand, how can her husband and mother-to communicate with his ex-wife of her husband. Angelina was quite categorical - talked about how he hates Jennifer Aniston and her husband forbade her to talk by threatening divorce.
Nicole Kidman
Her marriage to Tom Cruise seemed firm - they are considered a model couple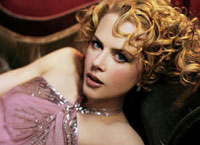 Hollywood. Divorce struck like a bolt from the sky: Tom left Nicole for a sultry Spaniard Penelope Cruz, whom he met while filming "Vanilla Sky".Some time after the divorce in the press a picture of where Nicole jumping for joy, holding the alleged notice of divorce. However, Nicole herself refuted the authenticity of this photo, and in all the interviews said that this divorce has made her very unhappy. After her divorce, she repeatedly told me that he still loves her ex-husband. In the American television program "60 Minutes" on channel CBS, Nicole Kidman named her ex-husband Tom Cruise's "love of my life", though added that she was ready for a new novel.
Kate Moss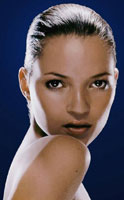 One of the most famous models of modernity, the beautiful Kate Moss has not found happiness with Johnny Depp. They met in New York in January 1994. In an interview with "Spin" Kate asked if it was love at first sight. She said: "No, not at the same moment that I saw him. But I knew from the first moment we talked that we will be together. I have never had such feelings before. "They were together for 4 years, but Johnny has left Kate and found his own happiness with French actress Vanessa Paradis. After leaving Kate to say that no one will ever love Johnny more, eat it, but probably wrong.
Well, there are failures of love and famous beauties. However, all these girls after the accident, or even not held waiting for marriage and career success of a new relationship, and now they are no less loved and popular.
Victoria Vasilyeva
Click here to see this article in russian: Красивые тоже плачут, или несчастные браки голливудских красоток
parhomenko
©2006-2020 All rights reserved