Scandals
Bilan and Rudkovskaya going to sue bloggers
Soon the singer Dima Bilan will be more associated with courtrooms, rather than a concert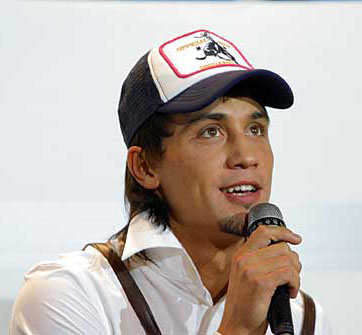 activities.
Do not have time to calm down passions of the human Dima Bilan in the world of Viktor Belan, the stage name, as well as a series of showdowns between Baturin and Yana Rudkovskaya , as the producer singer picks a new trial. This time the scandal connected with LJ users.
St. Petersburg bloggers, members of the project X-mode, Dj Don (David Sarkisian) and Dj Repa (Andrew Repnikov) published on the Internet an open letter to Yana Rudkovskaya. In this message, bloggers accuse Bilan in drug use. St. Petersburg DJs justify their assumption sharp mood swings Bilan, talking about his strange behavior after winning a qualifying contest "Eurovision-2008" and even emphasize, that the singer has changed in appearance. In connection with this blogger, in his message recommended Rudkovskaya not give Bilan cash.
All of this can be left unnoticed. Well you never know filth, rumors and gossip about dissolved Bilan? But this letter was quoted many times, instantly fell into the top of Yandex and hung there for two days.
Rudkovskaya reacted immediately. Jana gave this message to slander, undermining the reputation and insults artist Dima Bilan. Moreover, it warned that "now the lawyers are studying these publications to prepare the relevant documents to the court and law enforcement agencies."

In response, the bloggers have written another letter, which claimed to be fans of Dima Bilan. And their message would not hurt anyone, much less "defame the honor and dignity of another person or damaging his reputation." Diskzhokei supposedly just worried about the state of the singer and how people involved in club life and know the symptoms of addiction, decided to warn Ian Rudkovskaya and her ward.
Would really suit against bloggers - time will tell. But this scandal smacks more PR. Still - the singer is going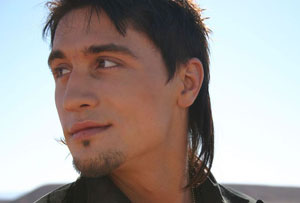 on "Eurovision". And given the long-held dream - to hold this competition in Moscow, Bilan now do not really need scandals. His name, and so on hearing, but last year only, and is mentioned in connection with the ordinary proceedings relating to the rights of the artist then the song is addressed, then the producer. But the important thing is to remain an artist time and energy to give concerts between visits to the courtrooms.
However, many still do not understand why Bilan will represent Russia for the second time. And although the delegate of the same artist is not prohibited by the rules of the contest, many eyebrows were raised when the night live "Russia" heard in Belgrade at the Eurovision Bilan sings it, not someone from the list, which appeared and factory owners and members of the project "People's Artist" yes and Sergei Lazarev.
In any case, Bilan has won one best result for Russia, finishing in second place in 2006 with the mega-hit "Never Let You Go". In this case, and was worthy of winning. But then, obviously, failure occurred in the system, and European housewives gave first Finnish hard-rock freak «Lordi». What was even odder than re-sending Bilan at this prestigious music competition. However, at least 14 years of participation in "Eurovision" as the Russians have never won.But who knows - maybe this year, a miracle happens and all fundamentally changed?
Alena Dmitrieva
Click here to see this article in russian: Билан и Рудковская собираются судиться с блоггерами
parhomenko
©2006-2020 All rights reserved