Russian Personalities
Star exhibition Vladimir Shirokov: Remove me, the photographer!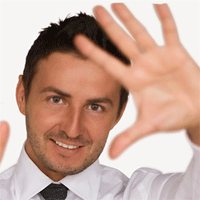 Yesterday the Moscow elite in style and brilliance, but without a cake to celebrate the birthday of a famous photographer Vladimir Shirokov, and along with the opening of its second in a row solo exhibition «Hello! Star! ".
"Star Hour" Shirokova came in the middle of the tumultuous 90's, when the stalls with the press blossomed journal novelties, and the life of post-Soviet Russia quickly stormed "gloss." "My first magazine was« Cool girl », and the first" star "model - Zhanna Friske - the photographer says, - Then there were - Alsou, Alice Mon, Tanya Bulanova ..."
And away we go. 10 years later, at a photoshoot Shirokov - a kind of passport to the "big stars" for dozens of novice singers and actors. Many of those who once glorified the camera maestro, now became his good friends. While the photographer says: in order to shoot was a success does not necessarily make friends with the model: "The main thing that was human sympathy. I think that is enough." Now pose for the camera his dream, without exaggeration, all the Russian star.
Simple inhabitants of this world not because of the stellar environment are Shirokov quite differently: some of his work is admired and with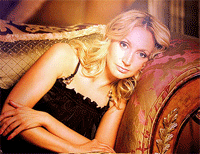 enthusiastically admired by them, others - do not see them as anything beyond genius. However, the right to exist have both views. Personally, I much nicer it a blog than photos.
At the opening of an exhibition in Novinsky Passage (by the way, there was held the first exhibition Shirokov) met famous people of the capital - those whom Vladimir was immortalized in their glamorous images, those to whom it is only to be, as well as acquaintances and friends, whom have Shirokova thanks in part to the profession, to collect this number that the hall was simply overcrowded. Among the star guests were seen Anfisa Chekhov, Ian Rudkovskaya, group BandEros, Tania Gevorgyan, Agniya Ditkovskite and Alexei Chadov, Svetlana Svetikova, the group «Plazma» in the face of Alena Vodonaeva and Maxim Bedding, Vladimir Tishkov, Anastasia, Timur Rodriguez " manufacturers Prokhorov Chaliapin, Victoria Kolesnikova, Alex, Yuri Titov, Mike Mironenko and many others.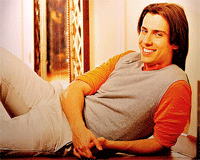 While Vladimir was running from one photo to another, gladly telling reporters the story of each, invited guests enjoyed canapés, tropical fruit and a cold beer. Birthday cake on the table and does not appear that many are upset, and atmosphere of the birthday because of this attribute is lost.
Conduct evening entrusted Tatiana Arno. She congratulated the birthday and gave the floor to the group "Guests from the Future" that do not just say a lot of pleasant words, but also sang. Apart from them, that evening appeared on the scene Julia Mikhalchik, Pelagia and the group "The Brothers Grimm." In general, all those who broadest possible echoes the loudest.
Anna Pavlova
Click here to see this article in russian: Звездная выставка Владимира Широкова: сними меня, фотограф!
pavlova_a
©2006-2020 All rights reserved