Russian Personalities
Yegor Letov: "To live fast and die young ..."
When the abbreviation "coffin" in the head at once there is a clear association: the summer, the company has a few people with guitars and liters of beer, looking at these very liters truth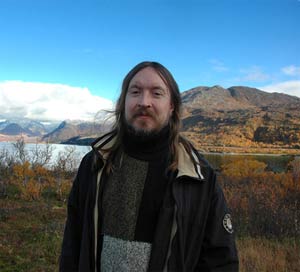 and truth, and the chorus loudly declaims unsettled by a guitar that "everything goes according to plan, ...."
Passing by Old ladies frown in hand, hearing the sometimes discordant combinations, and the company all the singing and sings about a broken key on the border, about a fool who walked through the woods ...
It's been a long time and has almost become a lie. While news of the death of Egor Letov not reminded of all these guitars in the doorways, of the Arbat musicians of the icons of anarchy, flopping to the beat of the body in the galloping side by side in concert halls, part of life, which was probably of the whole thinking and searching young people 80's and 90's. Now absolutely serious people, ranking the top managers in large companies, in their time as listening to "GO" as the current 17-year-old punks, shooting on the Arbat cigarettes.
According to music critics, Yegor Letov was one of the key figures in the Russian rock music. Although the attitude toward him has always been ambiguous, and Letov himself has never tried to "make friends" with journalists. But without a doubt - the man is so bright and just as controversial is unlikely to still be found on the Russian panr-rock scene. He can be treated differently, if only because of his political views, rather sharp text and music, the eternal opposition system, and sometimes rude remarks of his own opinions. But do not refer in any way will not work.
Letov's lyrics have always boiled down to "limit outrageous and revolt, for which a runaway rebel could not be a problem, sometimes very serious. For example, for your presence in his poems of anti-Soviet motives Letov once even appeared in a madhouse, and his colleague, "Kuzma Waugh" Rowan - in the army.
Letov called frontman domestic underground. This is one of the few musicians who managed to achieve national fame, to assemble the entire room without the help of producers or agents.
Igor (Yegor) Fyodorovich Letov died yesterday at about 16.00 (13.00 GMT) in his sleep of heart failure at his apartment before the arrival of the ambulance.
February 24 a group of "Civil Defence" going on tour.
He was 43 years. Through all of his work sounded "live fast and die young." Almost exactly what happened.
As the director of Sergei Popkov, the death of Egor no one expected: the last time he felt well and had not complained of health.
According to the drummer, "Civil Defense" Paul Peretolchina have Letov periodically heart ache a little.
Law enforcement agencies Omsk establish the cause of death, which according to preliminary data, has no criminal nature. The exact cause of death will be known only after a month, after forensic examination.
Russian rock musicians are shocked to learn of the death of his colleagues.
The leader of the punk rock group "Naive" Alexander "Chacha" Ivanov described Letov as an outstanding musician,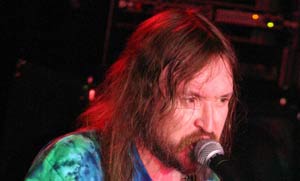 influenced not by one generation of people, somehow linking himself with the non-conformist music, with punk-rock with garage rock, with a protest rock. "Chacha" adding that Letov, without doubt, was "the most outstanding representative of Soviet punk rock, original and very uncommon."
According to the leader of another famous rock band - "Metal Corrosion" - Sergei "Spider" Troitsky, show business in Russia begins after dying idol. So it was with Tsoi, and Talc. "Then the record company earns huge jackpots" - said "Spider".
There are so happens - fans of rock group "Civil Defense" buy in the metropolitan music store discs idol. On the internet-sites where you can freely download music to mp3, also climbed rating downloading songs Egor Letov.
On Internet forums there are posts along the following lines: "I was not particularly touched by the death of Letov, but I see a grieving every second - not just pay tribute, but say goodbye to a piece of themselves. I will listen and try to understand. "
Yegor Letov was born on September 10, 1964 in Omsk. The younger brother of the famous musician saxophonist Sergei Letov. Musical career began in early 1980 in Omsk, with a rock-band seeding, "which was later transformed into a rock band," Civil Defence ".
Getting songs were recorded in a makeshift apartment conditions.
Despite the existence of a semi-underground artists and their studios, by the end of 1980, and especially in the early 1990's they became widely known in the Soviet Union and later Russia. In 1987-1989, Letov and his colleagues had been recorded several albums, "Civil Defence". In the early 1990's Letov under "Yegor op * enevshie" recorded two more albums, although in 1991 and disbanded Letov "GO" and was in semi-underground status, he continued occasionally to give concerts from time to time changed the group. In 1994, Letov became one of the leaders of the rock movement "Russian Breakthrough", and is active touring activity. In the mid nineties out two more records "GO".
Egor Letov has long supported, and Eduard Limonov's National Bolshevik Party. In February 2004, Letov officially disown any political forces.
At some point, interest in creativity Yegor Letov weak, while in 2004-2005 did not come out the two new album "The Long Good Life" and "Reanimation", which were collected all the songs written with the release of "Sun Turn" and " The Unbearable Lightness of Being "in the mid 90's. This was an entirely "other" Letov - thin poet and melodist, and not politically motivated rebel.
In May 2007 came the last album Letov, "Why have dreams," presented in one of Moscow night clubs. It has had no aggression, no rebellion, no malice. The musician, however, liked to add that he is ready to return to revolution and rebellion. But to do that, he did not have time.
In total in the history of the group was released about 50 albums.
In addition to songs Egor Letov owned the book "I do not believe in anarchy," and "Russian field of experiments.
Children Yegor Letov was not. In the second half of 1980, he lived in a civil marriage with Jana Diaghilev, and was officially married to her friend - Anna Volkova, and later remarried to Natalie Chumakov, who also played in the GO.
February 21 will be held in Omsk funeral Egor Letov . Farewell to begin at 10:00 and will last till 12:00 Moscow time in the ritual hall outside the flight, 7, reported in the guest book on their official website.
Alena Dmitrieva
Click here to see this article in russian: Егор Летов: «Жить быстро и умереть молодым…»
parhomenko
©2006-2020 All rights reserved