Russian Personalities
Olga Buzova got in an accident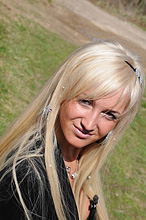 Not so long ago the main blonde TV project "Dom-2" Olga Buzova bought a car and has already managed to get into an accident. Olya hurry on his Mini Cooper in a photo session, when it trimmed another car. Buzova braked sharply and crashed into her car riding behind Ford.
"I did not suffer, but so upset," - says Buzova - just to tears. I badly scratched bumper and a small dent. After all, a completely new machine, I'm on it, and the month is not fare!
And immediately, of course, there were "well-wishers, who told me that nothing of turning back to driving and was not expected. At first I did not even knew where to call, what to do, because I had never talked with the insurance company. If I had loved a man I could trust him, and so will have to do now own. "
Theodore Krueger
>
Click here to see this article in russian: Ольга Бузова попала в ДТП
grigory_r
©2006-2019 All rights reserved