Russian Personalities
At the concert, Nike Borzov in the audience threw drumsticks
At a recent concert in club Orange, Nike Borzov presented a video for the song "ET". To all other Nike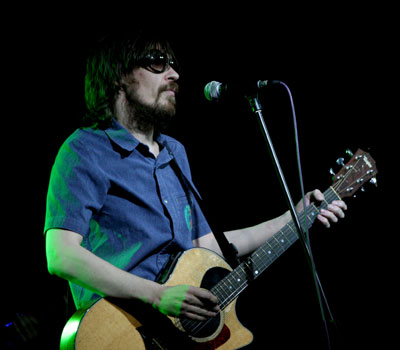 delighted the audience with a big concert, which lasted over two hours. A couple of lucky people went home with a trophy - drumsticks Borzov.
Animated movie "The Gambler", created for the song Naik Borzov "ET", clearly stands out from the notion that we are putting in the word "clip". This cartoon movie, but not hilarious. It all starts with that drawn by man runs on a painted labyrinth. Then he turns into a tangled maze of veins, man changed to a less cartoon boy. And then comes the social propaganda about the dangers of drug abuse.
The film was created under the project Re: Animation. On account of the best teams of animators, and no less outstanding artists komeksistov a series of diverse films made in the music of famous musicians. Movies - social. On its Web site
Re: Animators say that every movie - it's "a story about people we know or knew, while they were alive." Resuscitation - air it is - something lacking in the big city, which is not in stuffy apartments, stinking basements and attics.
This is the theme for those who urgently need to put your brain to the glowing screen and soak up the saving from the depths of Old and-net.
"We want our heroes of the movie to know yourself, and you knew them. To understand that how much it costs. To understand who is cool and who is a real goof "- call re: animatologi.
Creatively and with no apparent tedious propaganda about "what is good and what is bad" creative people are trying to reach the consciousness of young people. A team of filmmakers, artists and animators support in their endeavor, various musicians. Among them was and Nike Borzov .
Before the concert, Nike admitted that plans are not quite normal program. Promised a few old songs that have not performed as well as noviny their creativity. "Will" Immersion ", something from the album" Closed "," Puzzle "from" Splinter "- promised Borzov. Also in the plans for a musician to arrange hours of the concert. And do not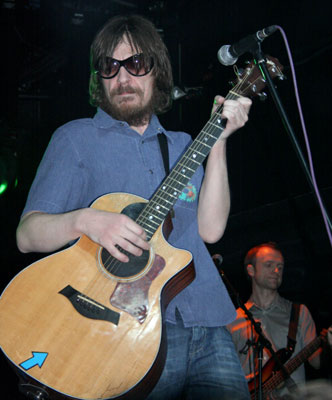 tricked out.
For two and a half hours of Nike replaced with two guitars, one shirt, one drum, removed the dark glasses, and threw into the hall a couple of drum sticks.
The first part of speech can be called lyrical. Slow songs, such as "a mess in my head," or "Letter from Mary Jane," or the aforementioned "ET". Then he sounded the new: "Fresh Blood", "Give me my sadness."
"Today there Friday-slag!" - Suddenly realized Nike. The audience responded approving roar. And away we go - "Riding on a star", "Day as a day" and "Horse" - dedicated to "the most satanic channel MTV». The latest, by the way, he sang without any "pip" - the songs the same words can not erase.
And after Nike sold. Took off, finally, dark glasses, in which he smacked Boyarsky, and began to light. And annealed on drums, recalling the dashing youth. And then dashingly gave someone a fan drum sticks, throwing them into the hall.
Singing about "the last time to see and say goodbye, Nike left. But not for long. Trampling and the roar in the hall of the artist returned to the scene.
"Know it all for love!" - Exclaimed Borzov, before the eponymous song. "And this Friday - also for the sake of love!".
one Nike has not kept his word. Song, which he knew and the whole country, he promised not to execute at a concert. However, could not resist, and dedicating "Three Words", Vladimir Putin, has completed her concert.
See photos from the concert presentation Naik Borzov
Elena Pakhomenko, photo.
Click here to see this article in russian: На концерте Найк Борзов кидался в зрителей барабанными палочками
parhomenko
©2006-2020 All rights reserved