showbiz
Cool you got on TV or a life after reality TV show
Reality shows have long become part of the life of our television. Viewers interesting to see how similar they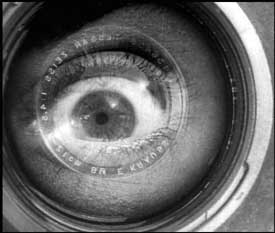 ordinary people live, socialize, quarrel, fall in love and fighting for the top prize. Money promised by the organizers of the show, are not necessarily the main reason for which the participants are in reality. 80% want to achieve fame, "to shine on TV."
Experience shows that make it fairly easy to get inside the main show, more professional publicists, producers and operators will do everything for you. However, in all this there is one "but." "Light up on TV a little, you still remain there after graduation, but do it much more difficult. After all, reality shows give glory and fame for as long as it lasts, and after completion of the project, the minute fame quickly ends to replace one idol come to other members, show business is not standing still.
What happens to participants outside the project, when the spotlight goes out and the interest of the person drops? Only yesterday they were stars, they found out on the street, asked for autographs and photos, but after a while, no one will remember their name.
Psychologically it is difficult to survive, but essentially nothing else and can not be, because in order to earn the love of the audience, not only have good looks or being a good guy. The viewer to another. The best-known projects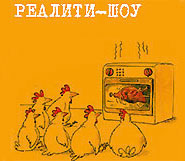 shown in television in recent years: The Last Hero "," House "and "Dom-2" , "Hunger", "Candidate", and of course the much-loved "Star Factory". Number of participants in these projects has been considerable, what a result it brought them?
In 2003, the channel TNT has successfully walked the project "House," where 12 pairs within 4 months, were building a house in the suburbs. The winners of the project was a couple from Perm, Renate and Alex Pichkalevy. The main cash prize of the project amounted to 8,000,000 rubles - this was the biggest prize in the history of Russian television. Winnings his wife were going to invest in the family business, but their plans went awry. In January 2004, Pichkalevy were killed by local gangsters, their corpses were found on the banks of the Kama, and disappeared from the accounts of all money won. According to rumors, the couple did not want to share with Perm bandits, for which both paid dearly.
One of the participants of the project, "Hunger," Kalinin Christina died in June 2007, according to doctors, from kidney and heart failure. In family member a different version. The girl could not survive the fall from the peak attained fame. Christine has a little daughter. Of course, things do not always end so tragically, but the man gets traumatized by what did not meet his expectations and his psevdoznamenitost so quickly ended.
The winner of the first draft of "Survivor" Sergei Odintsov won 3 million rubles. By that time, money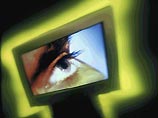 considerable. After winning the money, Sergei wanted to build your own restaurant. In the end, was filled with a foundation and connected to communications, for more money were not enough, the construction within 5 years and stands on the site.
His closest rival - Ivan Lyubimenko runner-up, was not only popular in his native New Orleans, but also a certificate for training abroad.Then another student Polytechnic Vanya could continue their studies at any university in Europe or America. As a result Lyubimenko some time been the "face" advertising juices, and smiled good-looking smile volgogradians with local television, making his project. The guy really could have for a long time to bathe in the rays of glory, but now about it is almost unknown. Journalists often take out Lyubimenko questions about his current career - at that Vanya laugh off more than meets seriously.
The winner of the second "Survivor" Veronica Norkina moved from Stary Oskol in Moscow, buying two-bedroom apartment in Mytishchi.
Yana Volkova - winner of the fourth "Hero" was going to open a shelter for stray dogs, but won money is not enough. According to her, for the construction of the shelter requires 150-200 thousand dollars, while its gain was much smaller. Jan released her own newspaper for animal lovers "pug-dog"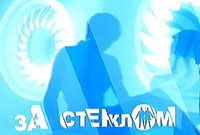 and began their own health.
Margarita Kasimov - scandalous member of one of the first reality show "Behind Glass", now works in the children's center on the outskirts of Moscow, is a dance club. Looking for work after the project she was given with great difficulty, because the leadership and the parents did not want to erase all memories of their children, citing a "dirty" reputation teacher.
Winner of the "hunger" - Alexander Konstantinov, a native of Kamnska-Urals after the project was able to realize his dream of becoming an actor. After winning the show Schur entered the famous Shchukin Theater School, and recently even managed to do a TV series.
After winning the reality "candidate" - Tatiana Burdelova signed on to the post of senior manager in the group companies of Arkady Novikov paying more than 1.5 million rubles per year. Tatiana is now executive director of the investment projects, and her salary has increased by 1,5 times. Tanya lives in a luxury village near Moscow, drives his own car, has four sons Nicholas and says it - a happy man.
Longest-running project on television , "Dom-2" during the existence of "naplodil" a huge number of participants, thanks to their constant change. Great fame acquired the very first members, so Olga Nikolaeva (Sun) recorded a few songs, like the project and beyond, is about to release his own album.
Olga Buzova and Roman Tretyakov had been leading programs on TNT "Romancing the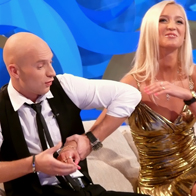 Buzov "- a weekly youth talk show. The themes of the broadcasts were unrequited love, betrayal, conflicts with relatives. Just had written a book with the same name, and after Olga Buzova written yet Diary for girls from Olga Buzov "and" point at the hairpin. Tips stylish blonde. "
Another no less famous and sexy member of the House 2 "Alain Vodonaeva recorded a song with the band "Plasma" , what more has increased its popularity in spite of what has already left the project.
Well, you can not fail to mention the most scandalous participant Elena Berkova. It is difficult to say that someone has brought more glory - Berkova then just unwinding a project or to her. Porn star after "House 2" has created a project with the unambiguous title "Public television erotic." The project opened up not only the sexy talent of a hostel, but also a talent in music, as DJ and host your own channel.Elena did not stop there and tried to start a singing career, and then a total surprise, and even married a businessman from St. Petersburg Vladimir Khimchenko. Witnesses at their wedding was the son of the State Duma Speaker Boris Gryzlov and former member of the House 2 "Zinaida Shlyak.
"Star Factory" - another very popular show on ORT, which has already had 7 releases. So not the tricky arithmetic: 7 issues for 16 people each - get over 100 graduates. Of course, our pop-sky lit up a few new young stars, but all of them can be counted on the fingers.
The loudest was the first release from which came the well-known group "Factory" and "Roots", the individual soloists did not live long enough, and quickly left the sky. One of the singers of "Factory" Masha Alalykin away from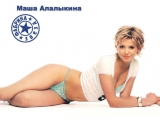 group immediately after the shooting the first clip. It is suggested that it is more important than education, than a career in show business. Ascension of Mary to fame has been very rapid. At age 19 she won the online beauty contest "Beauty of Russia-2001", was presented with a car - "nine" and a special prize from the Moscow fotoakademii - studies on the translation department of the University Maurice Thorez. Unofficial versions attributed her departure from the group with personal problems, troubles in the group and the immorality of show business in general. Mary gave birth to a daughter, graduated in 2007 from Institute, and later converted to Islam and said that will now live by the Koran and in show business more accurately did not return.
A similar situation occurred with the party "Star Factory -3" Masha Weber. She left her singing career and left the group "Tutsi" in order to establish his personal life. She married businessman Parviz and bore him a son, Oscar, but the happiness was short-lived, in June 2007, husband of Mary carried away by the soloist of the group "Tatu - Julia Volkova , and their marriage ended in divorce. Now Mary is planning to resume his career in the group.
Slightly similar situation with another party, "Factories" - Irina Dubtsova. "Star Factory" has helped not ignorant in his hometown of Irina become famous all over the country. However, after a romance with a handsome lead singer of "Plasma" Roma Chernitsinym, Ira married, and now the celebrity couple got divorced, and Dubtsova only hear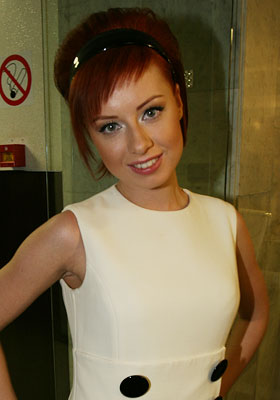 that now she has a son.
Fabrikant Yulia Savicheva not quite poorly organized her career. Speech at the Eurovision Song Contest , albeit with modest results, a few plates and a sufficient number of hits, including saundtruki to the popular television series - a good result for a very young singer. Not many factory owners failed to linger long in the glory of the First Channel and continue my career so brilliantly.
Any reality show - is primarily a show, life on a single day, a short burst or a chance to give his party. In order to keep the starry Olympus need much effort, most participants returned to their former lives, keeping only pictures and memories of the interval lived under the gun cameras.As explained by the creators of these projects, "viewers are only interested in news that take place directly on the site, and everything that happens with actors outside the confined space - it is quite another, and not always" star "story ...
Catherine Kusakina
Click here to see this article in russian: Круто ты попал на ТВ или жизнь после реалити-шоу
parhomenko
©2006-2020 All rights reserved