Science
Pigs and cows will be used for bone implants
Farmers from Prather Ranch, United States, supplying the whole of New York steaks, learned to use not only of cows for milk and meat. It turned out that the bones of animals and their internal organs are in great demand among physicians.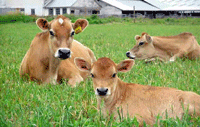 Meat is, of course, great, we decided to American farmers, but the most valuable parts of the cows was not cut, and cardiac muscles, bones and glands. Of these parts of cows do anything: a surgical adhesive, collagen, and even an artificial skin.
A fifth generation farmer Jim Rickert commented waste-free production: "In recent years, these parts of cows is more important than the meat." "We are also considering the ethical and moral side of things, because the animal really deserves to be fully used."
Rickert and his family are farmers in California, where in this area there is a fairly stiff competition. Things were not important, but to abandon the case, which dealt with the whole family Rickert for many generations, he could not. Therefore, instead of having to move to the state where the case with farming situation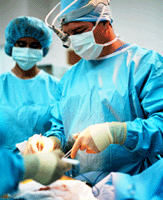 simpler, Rickert founded the business that does not depend on the prices of meat, but directly associated with his likes. The company is now Regeneration Technoligies, which deals with implants for the spine and knees, is the most important buyer on an unusual farm.
Doctors have been looking for new materials to create implants - in addition to various titanium alloys. For some time medical engineer opened the possibility to produce organic implants. Human bone was the most desirable material in this industry, but because of the same moral and ethical standards of this idea was abandoned.
That's how come the high point of Jim Rickert, when he offered to physicians of their cows, or rather their remains. Porcine and bovine bone perfectly fit for a prosthesis, and doctors were enthusiastic about the health of domestic animals, which Rickert tries to feed on an ad hoc system, making their meat and organs as healthy and organically pure. As a result, beef bones were the most
suitable for implantation in the human body.
Before using cow bone in surgery, they must be subjected to special treatment, that they are not left living matter. This reduces the risk of expansion and rejection of bone by the human body, which occurs when the immune system begins to fight the foreign protein.
Family Jim Rickert is now fully focused on the medical business, began to feed the cows on the new system. Of course, they do not forget to supply meat to the U.S. food market, but that the supply of bovine bone doctors are their main focus. According to Jim's wife Mary, this business has helped them not so much to survive in the fierce competitive environment of California, he allowed them to really succeed and get rich.
Gregory Tumanov
Click here to see this article in russian: Свиные и коровьи кости пойдут на имплантанты
tumanov_g
©2006-2020 All rights reserved