Hi-Tech
Amazing "mobile phones" for caring parents, innovative filmmakers and Buddhist monks
Mobile phones are becoming more and more versatile with an amazing set of features. As if in confirmation of this company Walt Disney has launched a new U.S. mobile service Disney Mobile, allows parents to more strictly control the use of mobile phone child.
Adults were able to specify the number of minutes that their children are entitled to spend on calls, as well as specify the time when children will be allowed to use mobile. If necessary, you can not send messages or calls to certain numbers.
Parents will not be difficult to control the child's account and keep track of what and how much their offspring downloaded from the Internet.
Also in the package may include GPS-navigation, by which parents can learn about the whereabouts of children, visited a special website on the Internet.
Multimediny content for mobile phones will also deliver Disney Mobile. The cost of the tariff plan depending on the service package ranges from $ 39.99 to $ 249.99 a month, own phone will cost at least $ 59.99.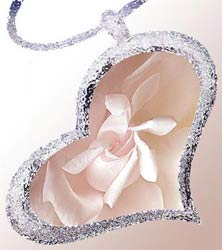 Two Italian directors went ahead and removed the 93-minute documentary film, using only a standard camera mobile phone . According to them, the world's first motion picture filmed this technique.
The film was shot in two months last year. The recording was made in MPEG4 mobile phone Nokia N90.
Not without difficulties affecting the lack of microphones, and the lack of light for shooting in the dark had to compensate with the help of a flashlight.
Therefore, as a result of movies, mostly composed of close-ups, and the image is slightly blurry. However, the directors say that no manipulation of the layout and image enhancement was not.
The film is based around a hundred interviews with the Italians in the bars and streets. According to the creators of the picture, phone number, by virtue of their small size, in contrast to the professional camera made contacts with people more open and sincere.
The film is called "new love meetings" - a modern version of the documentary "Love Meetings", filmed in 1965, Pier Paolo Pasolini.
New love meetings "is also about love and sex. This research ranges from the first experiment to homosexuality, jealousy, and so on. The film has interviews with transsexuals and a priest.
Directors left to decide how to propagate a new picture. It is not clear what kind of audience will be able to draw such a picture, and how to treat it the champions of morality.
But already it is known that in reference to cellular operators and international manufacturers of mobile phones were religious people.
"Kosher" mobile, no piety containing infringing music services or digital cameras, "blagovestnye" Ringtones for Christians, timers, notifying the Muslims of the occurrence time of prayer become commonplace .
"Phone with religious bias gives a person a great opportunity to emphasize their belonging to certain religions", - explained the director of the American Association for Research in the field of religion, William Suotos.
Moreover, the company issuing the "religious" cell phones, in fact, receive a free marketing support from religious communities and their spiritual leaders.
For example, in Israel, in consultation with the rabbinical committee on telecommunications operators charge higher rates for those who call for "kosher" phone in "unkosher.
Last year, Fra Fayoma Kalayano, a revered Buddhist monk in Thailand, specially recorded Buddhist sayings for calling cell phones. The fact that he was shocked by the signals coming from mobile phones teens. "Some sounds cause unhealthy associations, such as the groans of a woman in a sexual manner", - explained the monk.
Maxims, which reads Fra Fayoma Kalayano, designed to stop the running of modern life, make him work hard, be prudent. For example, one of the sayings, which is proposed for the Thais, it sounds like "better to sweat from hard work than cry from laziness, which panders to poverty", or "Anger - it's stupidity, anger - this is madness. If you do not ATTIC anger, you are not ATTIC stupidity and insanity. " Another piece of advice for disgruntled contemporaries sounds like "Calm down, before you answer the call. Do not be irritable and not in dispute. "
Incidentally, the famous Finnish company launched the Nokia 8800 phone model in the Zen style. Phone flatly denied any blatancy or kitsch. To some of his designs may seem too simple, but behind the apparent simplicity hides a deeper meaning, the spirit of Zen Buddhism. Sounds, from ringtones to signal announcing the arrival of SMS, written by the famous Japanese pianist, won a Grammy, Ryuichi Sakamoto. One of the tunes, Dharma, was composed by Sakamoto to the Nokia 8800.
Meanwhile, mobile devices become smarter , but at the same time they require increasing amounts of energy. One of the largest laboratories in applied sciences in Germany The Fraunhofer Gesellschaft has presented a working model of an autonomous source of power from solar panels, which clings to my mobile as a backpack.
Constantine Woodpeckers
Materials: Battery News, AFP, Helpix.ru, Membrana , "the Interfax-Religion" , "Vedomosti», Inopressa, Tech Digest
Click here to see this article in russian: Удивительные «мобильники» для заботливых родителей, оригинальных кинорежиссеров и буддийских монахов
Константин Дятлов
©2006-2020 All rights reserved