Hi-Tech
Where does excessive frankness on the Net?
Recently, I have hacked e-mail. It would seem that something terrible happens to anyone. But, I do not like

others, but I was there a real storehouse of secret information: the answers to exam tickets to hot correspondence with the hero of holiday romance. As presented, that my love letters read some third, some guys in shorts and family sandwich with mayonnaise flowing down his mustache ... But okay too with him, uncle, much nastier, if in his place someone from friends or familiar - a possibility, too, should not be rejected.
But the mailbox - it's certainly not pleasant, but not fatal. Especially if its "opened" but not "thundered." Much more offensive when hackers attacking the "nice" number of your ICQ. Hunters to catchy ICQ numbers quite a lot, and deal with them practically useless. And then to restore the contact list of more than one dozen people is very difficult.
We're all very fond of secrets. Especially if they are strangers. And even more interesting when they are hidden so that they can easily find brief examples of the role of a great detective. Admit it, for you, too, the most informative on VKontakte.ru is a graph of "marital status" and you also like to "shoot" someone else's pictures and writing on the wall. March 2008, we, wo-Sherlock Holmes, registered about 10 million people.
By the way, the Internet has long been rumored that all social networks are controlled by security forces. Believe me, no? Your cause, but I advise you go to fsbook.ru and wonder how serious.
We ourselves have put trivial passwords, and make a public page Vkontakte, and yet sometimes we write "100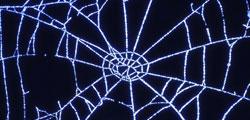 facts about yourself "and disclose everything about his" dark "life.
Not even wrong. We Getting it in the smallest and colorful detail, and then discuss in the comments. You guessed it? We are talking about blogs.
If initially all known Learn to create almost as an alternative to the phone to learn about the life of loved ones, then now everything has changed: millions of strangers regularly read each other's positions, see photos, find friends with the same interests, discuss the great problems in the community ... It would seem that all wonderful, but it turns out to be cautious: Russia already exists a precedent of the court over a man for the comment in the journal. So, we must remember that all what you say may be used against you.
What should I do? How to go on living? May be better - as before: his thoughts calligraphic display underscores a beautiful blog on the locks, chat with friends over a cup of tea or coffee, and letters to send, pre-sealed envelope with wax?
For the moment, just try typing its name in the banal Yandex. Yandex If you recognize without much effort - it means that information about you can collect anyone.
Good or bad - you decide. Some panic-stricken fear of such "fame" in front of others - are striving to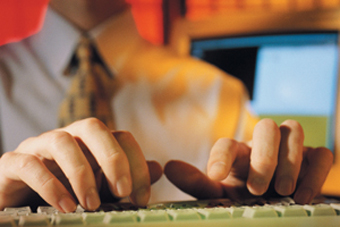 be "recognizable" in the global network.
Knowledgeable people have long recommended to have one and not two, but at least three sweat-box with different passwords on different servers. Just in case. The same is advised for those who day and can not survive without the active window, green daisies "in the lower right corner of the screen.Very easy to find yourself two ICQ - for work and for friends. Or does one use only at work, and another - from a home computer.
In order to avoid spam is not actively "firing" their e-mails on various forums, dating sites and social networks. If so it is very necessary to keep public the e-mail - just rewound itself for such a case "one-off" the mailbox.
Oh, and if it persecution completely overwhelmed - it is known to be afraid of hackers - the internet does not walk.
Olga Ivanova
Click here to see this article in russian: Куда ведет излишняя откровенность в Сети?
parhomenko
©2006-2020 All rights reserved