Hi-Tech
Rules of safe Internet communication
Without the program ICQ can not imagine their existence every second winner of the PC. In addition, this program is used not only to communicate with friends, but also to address operational issues. While in some companies, "ICQ" prohibit, in others the presence of the manager is required. And what if the "ICQ" in a not the most beautiful day hacked hackers?
The most terrible thing for the user ICQ - a loss of contact list. Especially if it listed as working relationships. The first warning sign that ICQ hacked - when entering the password you get an error - "incorrect password or login.
In infe stole ICQ can also write the following text:
"Your number was stolen, if you wish to purchase, contact number so and so." Then the problem can be solved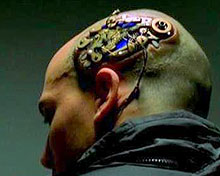 for a certain amount of money.
But ICQ steal not only for the sale or redemption. Has now become very popular hacking ICQ to fraud . Hackers to gain access to ICQ send around a contact sheet of spam or requests to borrow money. To such distribution does not come across often - business partners to such nonsense does not react, but my friends can ask any question to which an attacker is unable to adequately respond.
Basic ways hijackings Acequia is a Trojan that can infiltrate your computer. If you have a password in the form of words or numbers, it may be trite to pick up.
Stealing ICQ, regardless of length or beauty Weena (s). And as it does not matter - the user you QIP, Miranda, or ISQ. Hack can any program.
A few tips on how to protect yourself against hacking mayhem and do not fall victim to burglars.
Password. Pro is firmly on each step, and repeatedly warned. It should not be shorter than 8 characters, not to be trite as 1234567, 98765 or qwerty. Should not coincide with the login. For example here so hard to pick up gibberish. q H89bn @! 1 #. Looks like nonsense, but it protects. Once a month is recommended to change your password.

Do not save your password in your ICQ-client - that is not necessary to put a tick "save password" in the ICQ-client. The saved password is easy to steal through the banal Troyan, who can not immediately determine the anti-virus or firewall.
Control question. After the prescription e-mail to the infe ICQ to fill a code issue with the code word. As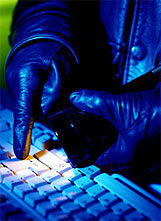 only suspected, that ICQ ugali - go to password recovery page and choose "send password by e-mail, or answering a secret question and enter the address to which sent a new password. Typically, fraudsters try to immediately change this information, but can they get ahead.
Elementary, Watson! If possible, do not use your number ISQ in Internet clubs and do not leave anywhere in the signatures on the forums. For these purposes, set up an easy 9-digit number card, which is not sorry to lose. Generally, ideally should have two rooms with the same ICQ contact list. One for the job - one for personal communication. If one icq hacked - you can safely notify friends and not lose contact.
Calculate the "hijackers" extremely difficult. The buyer "nice rooms" can recognize them, but usually they have the time "electronic wallets", email and numbers Acequia.
And more about ICQ.merikanskie scientists have concluded that ICQ does not distract employees from performing their duties, and increases productivity. Scientists interviewed 912 people across the country, working in the office not less than 30 hours per week using computers at least five hours during the workday. The study showed that "ICQ" in the workplace, in most cases serves as a substitute for other means of communication - such as telephone or personal contact with colleagues. This is more distraction from work and takes more time than the message of messages through the ISQ.
prepared Alena Dmitrieva
Click here to see this article in russian: Правила безопасного интернет-общения
parhomenko
©2006-2019 All rights reserved