Cinema
How to make the "Swallows Have Arrived", or a history of intelligentsia addict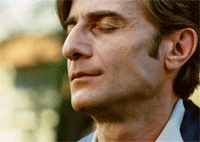 Arthouse is different: love, philosophy, home. Or drugs, as in the new movie, Aslan Galazov "Swallows Have Arrived".
The film's protagonist leads a double life: by day he is Constantine, a teacher of literature, reading to students at the university lectures on the decadence, and in the evening - a drug addict Peak, the occupant of urban brothels, with an artistic virtuosity angling for a dose of hardened thieves and drug addicts. The drama of the whole situation is that the addict has a peak of conscience which torture and denounces him. Literary talent of the hero does not allow him to leave his fall without comment. He tells his story of "illness" step by step, confessing to the audience, thereby introducing a tension that does not let go until the final frame. Peak - not an insignificant victim of circumstances, he is trying to fight for life "without the buzz and duplicity. Spiritual crisis, a painful break-up, the world Ossetian addicts who just like the main character, looking for "drug" - one of the main components of the film "Swallows Have Arrived".
Swallows did arrive - at the very end, when the peak will go on the road, he suddenly remembered about them. This will be one of his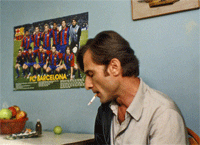 numerous drug delirium. Hero of pursuing terrible hallucinations caused by illness. But no money - no dose.
The hero for 90 minutes thinking about life: thinking, when sitting with no money, thinks, when he smashing, ponders when injected himself another dose of happiness, and sitting on the bank of a local pond, watching the sky for the swallows - muses. Such is the complicated Arthouse, when people actually get up from their seats and removed from the hall. But those who remain - remain until the end. Because they have the same break-up as the hero. The film greatly inspires, and compels predisposes its audience to think about the same "earthly" problems. Dosidite not until the end - stay drug-breaking for a lifetime.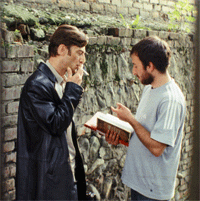 When the Russian directors are taken to remove Arthouse - it promises to be somewhat unconventional. At this time, pushed off from the stereotypes of foreign arthouse, film "Swallows Have Arrived" was gipnotiziruyusche-depressing. As would be boring, but actually not. How would pull to leave the room, but sitting, unable to move.
In the end, one autumn morning peak, from another break-up wrapped in a blanket, looking out the window. There, high in the sky, circling white-winged swallows. He does not stop the trembling of the body or the temperature falls, it all just as bad. But most importantly, swallow, which he waited all this time finally came. Swallows Have Arrived.
Anna Pavlova
Click here to see this article in russian: Как сделать так, чтобы «Ласточки прилетели», или история об интеллигентном наркомане
pavlova_a
©2006-2019 All rights reserved