Culture
Amazing Facts - January 26
January 26, 1875 was patented the first electric drill. The device is designed to make life easier for patients and dentists around the world, was created by the American engineer George Greene. Before doctors had to drill teeth by hand or by foot drive - that does not allow to achieve a uniform speed of boron and gave even stronger flour patients.
January 26, 1886 German designer Karl Benz patented the first three-wheeled vehicle with an internal combustion engine. Two years have passed, but not one who wants to buy his "horseless carriage". And then undertaken business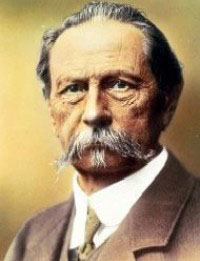 woman.
Bertha Benz, as befits a loving wife could not afford to let her husband's genius was not recognized by society. Therefore, in secret from the head of the family of Bert and his sons, 15-year-old Egon and 13-year-old Richard, let the 180-km journey on the "carriage". In the end, despite everything, the goal was achieved: through an advertising campaign, organized by Frau Benz, in the autumn of the same in 1888 Karl Benz has its first customer. "Only his wife believed in my invention! - Wrote Benz later. - It has always been a faithful assistant to me and always accompanied me in the first visits.
Of course, the first ever "rally" was not without adventure. On the road, Bertha had to do repair: with a cobbler to repair the brakes, with a blacksmith to shorten the chain stretching, and even self-isolate silk stocking wire and clean the hat pin benzotrubki. Overcome self-propelled lifts crew could only by physical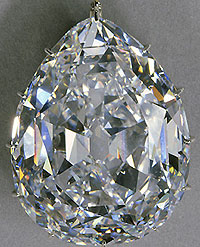 efforts of the passengers, fuel stocks have been replenished frequently, buying from pharmacies innumerable bubbles with gasoline.
January 26, 1905 in South Africa was discovered the world's largest diamond, "Cullinan" weighing 3,106 carats.'s Unique stone was quarried on the diamond mine, "Premier" not far from Pretoria, South Africa. Jewellers shared discovery of 106 pieces, each of which is a separate magnificent diamond. One of the fragments, "Cullinan" is now the world's biggest colorless diamond of top quality weighing 530.2 carats.
Release prepared by Max K * - based on encyclopedias and other public sources.
Click here to see this article in russian: Удивительные факты - 26 января
©2006-2019 All rights reserved