Culture
Amazing Facts - December 20
December 20, 1709 Peter I issued his famous order: "The slave in the face of the rulers must have the form of a dashing and silly, that his mind is not to embarrass the authorities ...». Mandate of the king in different variations performed so far.
December 20, 1935 in the capital of our country opened hotel "Moscow" - one of the largest and well known. This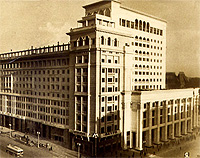 building was built by architect Shchusev (et al) and was demolished in 2004. Currently under construction on the new project. The total area of the complex will be 183,000 m ².
Manage the new hotel will be a network of Four Seasons. In addition to hotel rooms and apartments, the complex will include offices, retail and convention center. It is noteworthy that this picture of this hotel was splashed on the label of the famous vodka Stolichnaya.
December 20, 1981 was made a unique hockey record - the first fastest goal. Did it Doug Smail (Winnipeg Jets) in a game against the St. Louis Blues "- in Winnipeg, the United States, he scored just five seconds after the initial whistle. Soon, March 22, 1984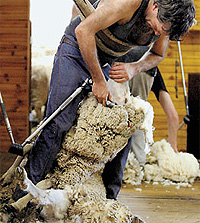 year - this record was repeated by Brian John TROTTIER (New York Islanders) - in a game against the Boston Bruins. Another similar record set Bill Mosienko (Chicago Black Hawks ") in a match against the New York Rangers - he March 23, 1952 scored 3 goals in 21 seconds.
December 20, 1990 record was set on speed shearing. Achieving belongs to New Zealander Alan MacDonald, who on Dec. 20, 1990 in Ueytnaguru, New Zealand, for 9 hours with the shearing machine and shaved 805 sheep. Thus, the master of time to handle an average of 89.4 animals per hour.
Release prepared by Max K * - based on encyclopedias and other public sources.
Click here to see this article in russian: Удивительные факты - 20 декабря
©2006-2020 All rights reserved