Culture
Amazing Facts - December 19
December 19, 1863 Englishman Frederick Walton patented a new type of flooring - linoleum. Planked floors and parquet floors have a decent alternative. Industrial production of linoleum was first begun as early as 1864 in the UK.
Originally linoleum received on a fabric (jute), based on vegetable oils (linseed, sunflower seed, tung), cork flour, etc. - the so-called glyptal linoleum. However, due to scarcity of raw materials (vegetable oils) glyptal linoleum from the 50's. XX-th century gave way to the polyvinyl chloride linoleum, which received the most widespread and is used today.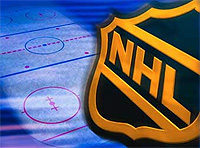 December 19, 1917 in Canada started the first championship of the National Hockey League (NHL). The rules then were very different from today, the league has played five teams: the Montreal Canadiens, Montreal Wanderers, Ottawa Senators, Quebec Buldogz and The Toronto Arenas, and the first two games were held in Toronto and Montreal. The very first puck in NHL player scored Montreal team Dave Ritchie.
Now, after 90 years - in the 2007-2008 season - the NHL has played 30 teams from 29 cities in the U.S. and Canada each year vying for the top prize League - the Stanley Cup. NHL was the first professional hockey league in the world and is now recognized by most experts the strongest on the planet.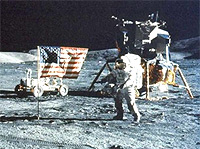 December 19, 1972 at the Earth from the Moon successfully returned crew of the American spacecraft Apollo 17. "Start of the expedition was the first night launch in the Apollo program, but in general this flight ended in the U.S. lunar program. His moon-landing was the sixth in a row.
Astronauts Eugene Cernan and Harrison Schmitt spent on the surface of the Earth's satellite record time - 74 hours 59 minutes, while command module pilot Ronald Evans was waiting for them to ship. Landed astronauts took soil samples, take a ride on the moon in a special "Rover" and stripped the landscape on the stereo camera. Launched from Cape Canaveral, the ship and splashed into the Pacific Ocean.
Release prepared by Max K * - based on encyclopedias and other public sources.
Click here to see this article in russian: Удивительные факты - 19 декабря
©2006-2020 All rights reserved