Culture
Amazing Facts - February 18
Feb. 18 (February 6, Old Style) 1865 in St. Petersburg from the central courtyard Admiralty thundered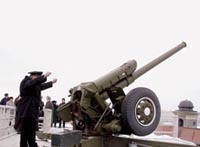 single gun shot, initiating a regular daily signals at noon on St. Petersburg time. In 1873, the signal guns were moved to Naryshkin bastion of the fortress.
Gun for a long time to replace the factory whistle: she gave the signal to start and stop work, and ushered in the rise of water level in the Neva River. But at the end of the XVIII century the Emperor Paul I ordered to stop firing the morning and evening. In 1934, by order of Sergei Kirov midday shots were canceled. This tradition was revived June 23, 1957, during the celebration of 250 anniversary of the city on the Neva.
In 2005, in honor of the start gun tradition in the Engineering building of the fortress ceremony damping envelope with a picture of Peter and Paul Fortress with the overprint "140 years, signaling the first shot a gun in St. Petersburg."
February 18, 1930 the American astronomer Claude Tombaugh discovered the 9 th planet of our solar system - Pluto. Post
this was done on March 13. Soon the cold dark Pluto was discovered by satellite - Charon.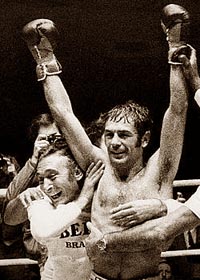 In 2006, the same year an international congress of astronomers "demoted" Pluto from planet - now it's just a big asteroid.
February 18, 1972 suffered his famous defeat of the Spanish boxer Pedro Carrasco. Before he became a legend - thanks to its series of the largest (83 "), the number of fights without defeat. Carrasco scored the first victory of 22 April 1964 and held a "palm" on September 3, 1970. After that in his career occurred one draw and 9 wins - to defeat in a duel with Armando Ramos on the lightweight competition sponsored by the World Boxing Council.
Release prepared by Max K * - based on encyclopedias and other public sources.
Click here to see this article in russian: Удивительные факты - 18 февраля
©2006-2020 All rights reserved