Culture
Amazing Facts - February 9
February 9, 1885 in Moscow, opened the first free reading room. September 13, 1883 addressed to the mayor received a statement from Varvara Morozova's intention to donate the Moscow municipal public administration 50 000 rubles. the establishment of the Reading Room in memory of the deceased shortly before Ivan Sergeyevich Turgenev. Free Reading Room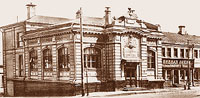 was to provide "an opportunity to use the book for those segments of the urban population, which by their state of the existing libraries are not available."
Founder of the library reading rooms Barbara Morozov was the daughter of a well-known philanthropist, bibliophile Alexei Ivanovich Khludov. Married her was given early. Male - Abram Abramovich Morozov died when Barbara was 34 years old. Even before the disease made Abram Abramovich's insane, he made a will addressed to his wife and three sons from a fatal condition: remarrying Barbara deprived of its status. And the state was enormous. A second marriage she did not leave, despite the great many years and a mutual love of the well-known and respected man in Moscow - an economist and publicist Vasily Mikhailovich Sobolev. Forgiving husband Conditions wills, Morozova starts charity.
In memory of her husband Barbara decides to use the money for the construction of a psychiatric clinic. Now it is well-known complex of hospitals in the Greater and Lesser Pirogov streets. Construction costs and equipment accounted for more than 500 000 rubles. Clinic would like to name itself Barbara, but she declined the offer, wishing to clinic was named Abram Abramovich. In the same clinical campus at the initiative of Morozov was built building of the Institute for the treatment of tumors. When Barbara was 6 years old, died from cancer of her mother. In memory of her Morozov organizes the construction and furnishing of the institute and with his sons donates 150,000 USD. Cancer Institute, called "Morozov, was opened in 1903 Today it is Institute of Medical Parasitology and Tropical Medicine.
February 9, 1893 was demonstrated first in the world of striptease. The action unfolded on the stage of the famous cabaret Moulin Rouge, "during a party thrown by Parisian students. During an impromptu beauty contest model under the stage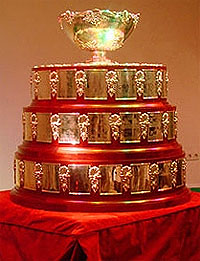 pseudonym "Mona," she struggled out of her clothes. The subsequent her arrest and a fine of 100 francs, caused riots in the French capital.
February 9, 1900 American Dwight Davis took the initiative to the world championship in tennis among the men's teams. The competition was called the "Davis Cup" and was first held in August this year.
9 February 1967 at one of the Earth began the longest period of sunny weather in the history of meteorological observations. It was from that day in St. Petersburg, Florida, USA, on 17 March 1969 there were 768 sunny days in a row.
Release prepared by Max K * - based on encyclopedias and other public sources.
Click here to see this article in russian: Удивительные факты - 9 февраля
©2006-2021 All rights reserved