Culture
Amazing Facts - February 7
February 7, 1847 Russian doctor Fyodor Ivanovich Inozemtsev the first time in our country had surgery under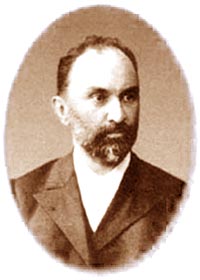 full ether anesthesia. In general, the first pain reliever made from different plants (opium, hemp, henbane, hemlock, etc.) in the form of infusions or decoctions, as well as the "carotid sponges. Sponges were impregnated with the juice of plants and ignited - sniffing lulled patients and physicians had the opportunity to perform the operation.
In the XIII century Spaniard R. Llull opened the ether, in 1540, Paracelsus described its analgesic properties. October 16, 1846 William Morton held the first public demonstration of ether anesthesia. In Russia, ether anesthesia was first used by FI Inozemtsev, and already on February 14 the Russian scientist and doctor, Nikolai Ivanovich Pirogov first used it for pain relief during surgery.
February 7, 1950 for the first time in the Soviet Union on board the ships sat down aircraft - helicopter Ka-10. This helicopter was established in 1948 and had an engine Ivchenko AI-4V power of 41 kW (55 hp). The first flight of the Ka-10 made 30 August 1949.
Experience was positive and the first proposals for the construction of cruisers, helicopter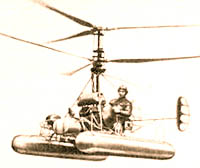 were made in 1958. However, in those years, the size of cruisers seemed to command the Navy excessive. Development Project 1123 "Condor" was launched in 1960. The first cruiser of the project - "Moscow" - entered service in 1967 and was effective enough for TPS due to the presence of 14 anti-submarine helicopters and powerful sonar. The second cruiser - "Leningrad" - joined the Navy two years later. Throughout his service ships held in the Black Sea Fleet, operating usually in the Mediterranean Sea.
Originally planned to build a series of 12 cruisers of this type, but a sharp increase in combat capabilities of nuclear missile submarines, especially in terms of firing range ballistic missiles, and forced to restrict the two ships. Construction of the third cruiser project 1123 was repealed in 1968 before the bookmark. Nevertheless, the "Condor" played an important role in the development of domestic aircraft carriers.
Release prepared by Max K * - based on encyclopedias and other public sources.
Click here to see this article in russian: Удивительные факты - 7 февраля
©2006-2020 All rights reserved