Culture
Amazing Facts - December 2
2 December 1804 at a ceremony in Paris' Notre Dame, Napoleon Bonaparte was proclaimed Emperor of France. To participate in the ceremony in the French capital from the Vatican was even brought Pope Pius VII - to comply with the ceremonial order.
December 2, 1942 a group of scientists from the University of Chicago - led to the famous Enrico Fermi - demonstrated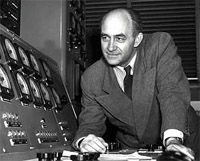 controlled nuclear reaction at the world's first nuclear reactor. Theoretical calculations of scientists have shown the possibility of obtaining a chain reaction in a sufficiently large lattice of uranium and graphite.
The first reactor was built in the Metallurgical Laboratory, University of Chicago. In a makeshift laboratory under the seat stadium at the reactor was carried out truly a landmark experiment, demonstrated the first self-sustaining chain reaction. Jobs in Chicago lasted until 1944, when farms have U.S. citizenship and became one of the leaders of the Los Alamos National Laboratory in New Mexico - that there was soon to build an atomic bomb.
December 2, 1956, Cuba hosted the famous landing of the Comandante Fidel Castro, with his colleagues - came ashore 81. Most of them were killed or captured. In the mountains disappeared only Fidel, his brother Raúl, Ernesto "Che" Guevara and nine other revolutionaries. Surviving guerrilla group waged war against the dictator Batista. After the victory of the revolution on Jan. 1, 1959 Fidel Castro became Prime Minister of the Republic of Cuba, and from 1976 to 2008 - the president. Now leader of the "Islands of Freedom" - are already retired, he is fully transferred his powers to his brother Raul.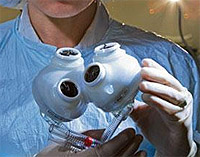 December 2, 1982 was first implanted a permanent artificial heart - made it the surgeons from the University of Utah, as their patient - dentist Barney Clark lived then as much as 112 days.
December 2, 1995 record was set in driving the rear wheel of a bicycle. He set the Brazilian Leonard Henry Bassett - he was 10 hours 40 minutes 8 seconds gone in such a way in Madaguari, Paraná, Brazil.
Release prepared by Max K * - based on encyclopedias and other public sources.
Click here to see this article in russian: Удивительные факты - 2 декабря
©2006-2020 All rights reserved