Careers
Bachelor, Specialist or Master? How to assess our knowledge of the employers
The fact that most Russian universities students can choose not only the faculty, but the term of their training -
is no longer news. Last year, the State Duma passed a federal law that establishes a two-tier system of higher education. And now, universities admit not only the usual "experts" but also "bachelor" and "Masters". Just like in Europe, in accordance with international obligations of Russia's participation in the Bologna process. Such standards in education are more than 50 countries, and above all - in European countries.
The magic master's specialty expertise and the Lavra BA
With specialists from a long time ago and everything is clear: for five years at a desk, 15 minutes of shame on defense - and in the hands of a diploma-practice in the chosen specialty.
At bachelors: four years of study and a Diploma of general higher education, then it is possible to study a Masters. That is, to extend their student life for another two years. With a Bachelor of one high school, enroll in graduate possible and in a different institution. True, there may be a problem with a difference of curricula in different universities.
Usually recruited from the Masters on a competitive basis - arrive back about 20% of the issued bachelors.
The first two years of training specialists and bachelors - the same (basic education). If you wish to continue studying in this university, will receive a diploma of incomplete higher professional education.
From the third year of the program specialists and bachelors are already different. Cook specialist in a particular specialty, like narrow profile, and undergraduate programs - flotation, have a general scientific and general professional nature. Hence, in essence, the bachelor gets the fundamental training without specialization, although the degree and is issued indicating the profile of the faculty.
The difference between experts and masters: Masters prepared for academic work and professional - for a professional activity in a particular industry.
Bachelors - it careerists
Before most students, a large role in choosing between undergraduate, specialist and master before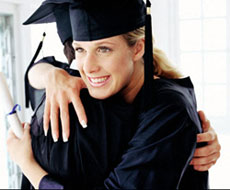 all, the timing of training. It is clear that young people are trying to extend the time for study and longer stay in the university, in order to get a reprieve from the army. But the vast majority still eager hurry to get the cherished brown and begin to punish the corporate ladder. Hence - the desire to quickly get the status of "bachelor" and goodbye with granite science.
Undergraduate provides learning and training of qualified staff in the ordinary course of four years. Under the law, graduates will be able to get a job in the performing positions in private companies, and government.
While employers can hardly understand the difference between a bachelor's degree from Master's and master's degree from a specialist. Details of education emerge only at the interview - because it is often a summary of newly minted college graduates write the abstract: "higher education".
Many graduates of the fear that a Bachelor of them will be disappointment and failure in trying to get high-paying job - Bachelor of being perceived as a "dropout", and master's degrees will be able to quickly move up the career ladder.
bachelor cautious employers "older generation" - in fact many of them received their higher education in Soviet times, when colleges let out by a specialist. The very word "bachelor", "not ours, and the west.
There are a specialty for which the bachelor's degree is enough. But there are, where four years of preparation - is clearly a short term. Diploma "bachelor" is clearly not enough for people wishing to pursue a career in IT-technology, law, economics. Just the "bachelor" is not to face the future doctor.
Positive attitude toward bachelors large companies that are willing to finish my studies undergraduate to Master "by itself", rather than to retrain a "specialist". Inside, many companies has its own serious training system

specialists.
And still many employers are more concerned with not the level of education or degree and work experience. Employers want to not only specialists, focused on academic or theoretical career and professional production.
Students themselves, trying in their own skin the transition from Bachelor to Master, faced two problems. First of all, had once admitted students after four years of study have to re-feel in the shoes of student being admitted into the same home school, but already on the master. Again, examination, competition, passing score, and most importantly - there are no exceptions to the act who came from other universities.
Therefore sometimes necessary to take private tutors or attend pre-preparatory courses for admission to graduate school.
Not everyone can be re-withstanding the test - a free graduate receives about a third of bachelors. The rest has to go or pay department or even to say goodbye to the status of the master.
Secondly, after the euphoria of the protection of the diploma and the recognition that all is over, it's hard to get myself to continue to study further. After all, at the hands already have a degree - why prolong his nights with the books, attending lectures and sessions for two more years when you can pursue a career or trite to relax? Often students are failing to understand what was the meaning of master? But the work and take bachelor's and master's degrees - and not all employers are looking at the level of diploma.
Anxiety strikes university professors, assuming that the increase of bachelors who do not wish to continue further education, will lead to a low level of education in Russia. In response to their students and employers argue that if a person has no conscious desire to engage in scientific activities, or work on a narrow specialty, you can stay on the bachelor.
For example, at the economic faculty of Moscow State University, only 30% of bachelors arrive at a free master's degree, other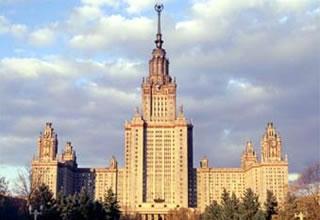 or go to a paid or so and remain bachelors.
In St. Petersburg State University for some faculties training system "bachelor-master" is practiced for 12 years. According to the last, in 2007, among the graduates of the Petersburg university bachelors - about 1% - the rest prefer to receive a diploma of a "specialist" or "Master".
Advantages of choosing undergraduate:
1. This kind of training meets international standards and understandable to employers abroad.In Europe often invite bachelors, even without defining the specialty of the diploma, as for the office work needed just an educated man who knows how to work with information, with people able to cook all kinds of documents.
2. Bachelor Degree Programs constructed in such a way that allows, if necessary, easily change their professions. In accordance with state educational standards, training programs for bachelors in the areas are built so that they allow for 1 year go to one of a "fan" incompatible professions. A specialist after 5 years of training to get a new profession (if necessary) will have 2-3 years, so even on a commercial basis, as it will be getting the second higher education . For undergraduate studies in the same master is classified as continuing education, therefore, is free - an opportunity to act on the budget position.
3. After 4 years after admission to the university a person receives a diploma and acquiring economic independence.
In any case, the choice is always a student. And if you understood that BA laurels are not enough - to continue their education possible and within a year or two after graduation.
Alena Dmitrieva
Click here to see this article in russian: Бакалавр, специалист или магистр? Как оценят наши знания работодатели
parhomenko
©2006-2020 All rights reserved