Careers
How to make summer in Moscow?
Summer is coming, time of holidays and vacations, and many do not mind to spend their free time to ensure that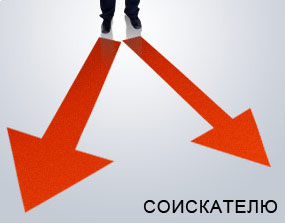 earn extra money. Different types of earnings in Moscow myriad, especially for young and active. It remains only to consider the proposed jobs and make their choice.
For a start I would like to separate the work in the specialty for the students to work "for all", without special education. If you're studying at the institute and want podnabratsya experience in their specialty, it is best to contact the agency recruiter or send resumes directly to the HR-service companies that you would like to work. Not immediately specify what is needed is a temporary income and to identify what you are ready. For example, agree to a couple of weeks to replace the departed on vacation sotrudnka. Search for similar work could take some time, so it is better to start, but not when summer has arrived. Not be amiss to attend job fairs.
The nearest job fair will be held on May 20-21 at the Moscow House of Artists. This Central Job Fair with the support of the Office GSZN Moscow. In such fairs attended by representatives of Russian and foreign companies operating in various fields: finance and banking, construction, manufacturing, restaurant business, information technology, and many others.
Arriving at the fair, you can talk with company representatives, get advice, submit their resumes.
Another thing, if you need a simple part-is not tied to education and profession. I propose to consider the most commonly offered types of interim earnings. These vacancies can be found at all sites to find work, as well as in newspapers and magazines.
1. Promoters
Preference is given to active young people with an attractive appearance. Should be offered to customers to try different products, give away promotional samples to invite to participate in promotions. Work has usually in large shopping malls. Not recommended uncommunicative men, especially as it is sometimes necessary to deal with not very polite customers.
The level of payment - 100-200 rubles per hour.
2. Distributors of promotional products or leaflets
The work seems simple, but spend a few hours on your feet under the force is not to everyone, especially if the weather has not worked. Have to work in the rain and the cold wind. But virtually all take, no selection on age or appearance.
The level of payment - 70-100 rubles per hour.
3. Couriers
Men usually take, especially if you want to carry something heavy. Preference is given to males in the case of home delivery of pizza or flowers - there are already security reasons. You can find various options -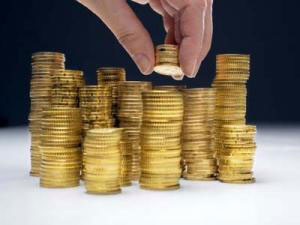 get a salary or earn a few days for a daily fee in a particular company. Pretty hard work for a modest fee, but carriers need to all companies and should not be a problem with the search.
The level of payment: 10-12 thousand per month at a monthly salary of 500-600 rubles a day at a daily fee. Some are paid by the piece - 150-300 rubles trip.
4. Bill-ad
Working for "The Lark", as will begin at 08.06 am, when the transport had not yet accumulated a lot of people. Take all, but we must adapt himself - for quick posting needed dexterity. Payment is made for a certain number of ads.br /> The level of payment: of 1 ruble per ad, or about 200 rubles per pack.
5. Interviewers
Need to conduct surveys on various topics. You can work both indoors - for research centers, such as VTsIOM ROMIR, and on the street - "catch" people and ask them to answer questions. The first option, of course, for many preferred, but there prefer to take students of sociology.
The level of payment: 100-250 rubles per hour.
You can, incidentally, earn and answering questions - respondents or focus group can pay from 200 to 1000 rubles for participation. But there could be as lucky. Usually - this one-time actions, and to find a permanent job will fail.
6. Waiters.
You can get a waiter in a fast food chain or in the usual cafes and restaurants.
In the networks of fast food you will find a stable schedule and salary, free lunch (consisting of the same food that is offered to visitors). However, there is a very busy schedule, you must reside in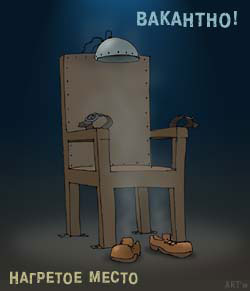 tone.
For the device to a restaurant or cafe appearance is more important than for the device in fast-food chain, but you can earn a good idea at the tip. Earnings to calculate in advance is difficult. Not always limited and the working day - some schools operate on a "till the last customer." Again offered free meals - sometimes from the menu, sometimes for the staff is prepared separately.
The level of payment: At McDonald's for an 8-hour schedule and the five-day salary is 18,000 rubles. In other institutions such persuasion is virtually identical. In cafes and restaurants salaries are very small - no more than $ 200, but thanks to the tipping can get up to 30-40 thousand per month - depending on the location and your work.
7. Mystery Shoppers
Enough new activity involves testing of various companies from the service sector. You may, for example, give the job to open accounts in different banks and then transfer money from one account to another, while appreciating the work of the bank and courteous staff. Or go shopping - like a grocery hypermarket, so at a clothing store under the guise of an ordinary purchaser, and to assess the quality of sellers. The work is interesting, but sometimes important presentable appearance.
The level of payment: 300 rubles for a visit to one store to 5,000 rubles for a job that requires about a week.
8. Crowd on TV
If an interesting pastime is more important than big money, you are welcome to take part in the filming of television programs . There are programs which, as viewers take all, there are those, where the age or estimated on looks. Earnings are not big and not stable.
The level of payment: about 500 per shot, may last for like 3 hours, and from morning to evening.
Summarizing, we can say that the money for the summer young people in the capital is not a problem. And where to spend your budget - I think, decide for yourself.
Victoria Vasilyeva
Click here to see this article in russian: Где заработать летом в Москве?
parhomenko
©2006-2019 All rights reserved