Careers
You're fired? What luck! - August 11, 2008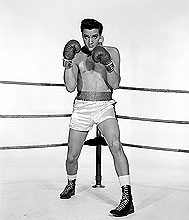 It is hard to find a man who never had a chance to hear the phrase "you're fired." In what contexts would not uttered these words, they have never and no one is happy. But there are personality, for which dismissal is the beginning of a happy departure.
It is these cases describes an American entrepreneur and journalist Harvey Mackay in the recently published book, "We laid off ... And the best thing that ever happened to us." (Harvey Mackay, We're Fired ... and It's the Best Thing That Ever Happened to Us). Here are the most eye-catching examples.
... Walt Disney decided to do a cartoon is not a good life. The founding father of The Walt Disney Company took the first steps towards international recognition after he lost his job in the newspaper. For the young reporter had serious concerns - in the opinion of the authorities, he was quite a creative person.
The King of Rock 'n' roll Elvis Presley spent several years working as a truck driver. In 1954 he was recruited into a recording studio. Soon after he was fired. "It's not for you, son - said the manager of Elvis. - Your Mission drive a truck. Go back to his studies. "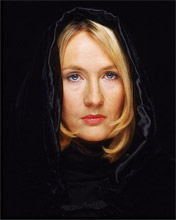 A kind of secretary Joanne Kathleen was fired for "left" to use a computer at work. Left without a job, complying devotedly literary work, dragging out a miserable existence on welfare for the poor. And after a while became a world famous writer JK Rowling. As you have probably guessed, at the public computer, typing the first chapter of "Harry Potter" ...
French team Cofidis cycling Lance Armstrong dismissed after learning that an athlete diagnosed with cancer (survival rates were 50 to 50). Big mistake. Armstrong not only recovered from the deadly disease, but also became medalist Tour de France in 2004.
Leading CNN Larry King came on TV after he was fired from his post as columnist The Miami Herald. Style King publications appeared leadership of the provincial newspapers familiar and disrespectful to the characters notes. However, the last decade and a half, even the most famous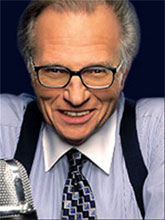 politicians consider it an honor to once again communicate with the "familiar" Larry the camera.
This man's life was a chain of large and small disasters. In 1831, the collapse of his first business in 1833 th second. In between these losses, he was nominated to the United States Congress and failed. In 1835 he passed away his wife, and shaken widower broke nerve paralysis, which lasted a whole year. In 1843 he again ran for Congress - again unsuccessfully. Following unsuccessful attempts to storm the Congress were taken in 1848 and 1855, respectively. In 1856, he fought for the post of vice-president of the United States - and lost. And in 1858, "passed by the" seat of Senator. And only in 1860 after 30 years of continuous hopelessness in his life occurred a breakthrough - he became president ... name inveterate loser - Abraham Lincoln..
Click here to see this article in russian: Вы уволены? Какое счастье! - 11 августа 2008 г.
urushev_p
©2006-2019 All rights reserved